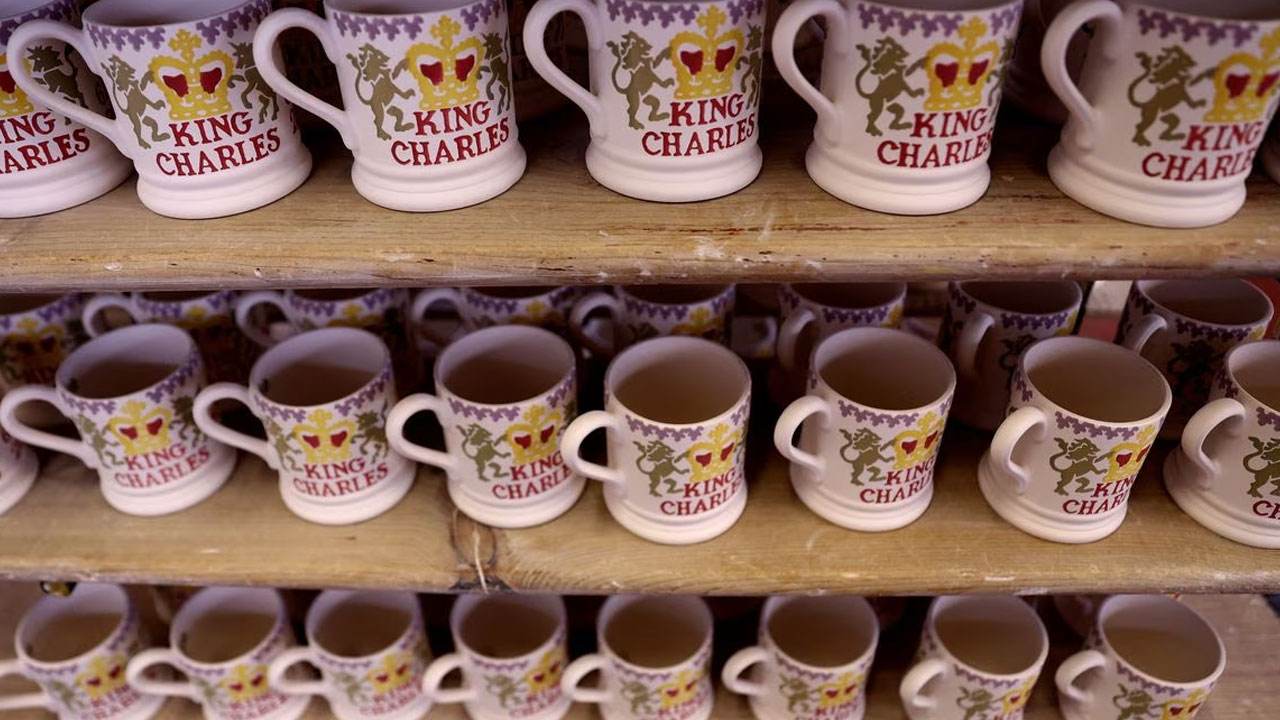 [Source: Reuters Entertainment]
British pottery makers are continuing a tradition going back centuries by producing tens of thousands of commemorative mugs, plates and teapots to mark the upcoming coronation of King Charles.
Charles will be the first British monarch to be crowned for seven decades following the record-breaking reign of his mother Queen Elizabeth.
Workers at the Emma Bridgewater ceramics factory in Stoke-on-Trent, a city in central England famed for its pottery, are already busy producing swathes of handmade and decorated ceramics for the occasion.
Article continues after advertisement
More than 1,500 new King Charles III half-pint mugs were snapped up on the first day of sale, making it the second fastest-selling product ever for the company which has been operating for more than 30 years.
It follows a tradition of producing pottery to mark notable royal occasions such as births, weddings and anniversaries which goes back hundreds of years, to the time of the current monarch's namesake and predecessor Charles II.
Charles himself visited the factory back in 2010, while his daughter-in-law Kate, the Princess of Wales, toured it five years later.