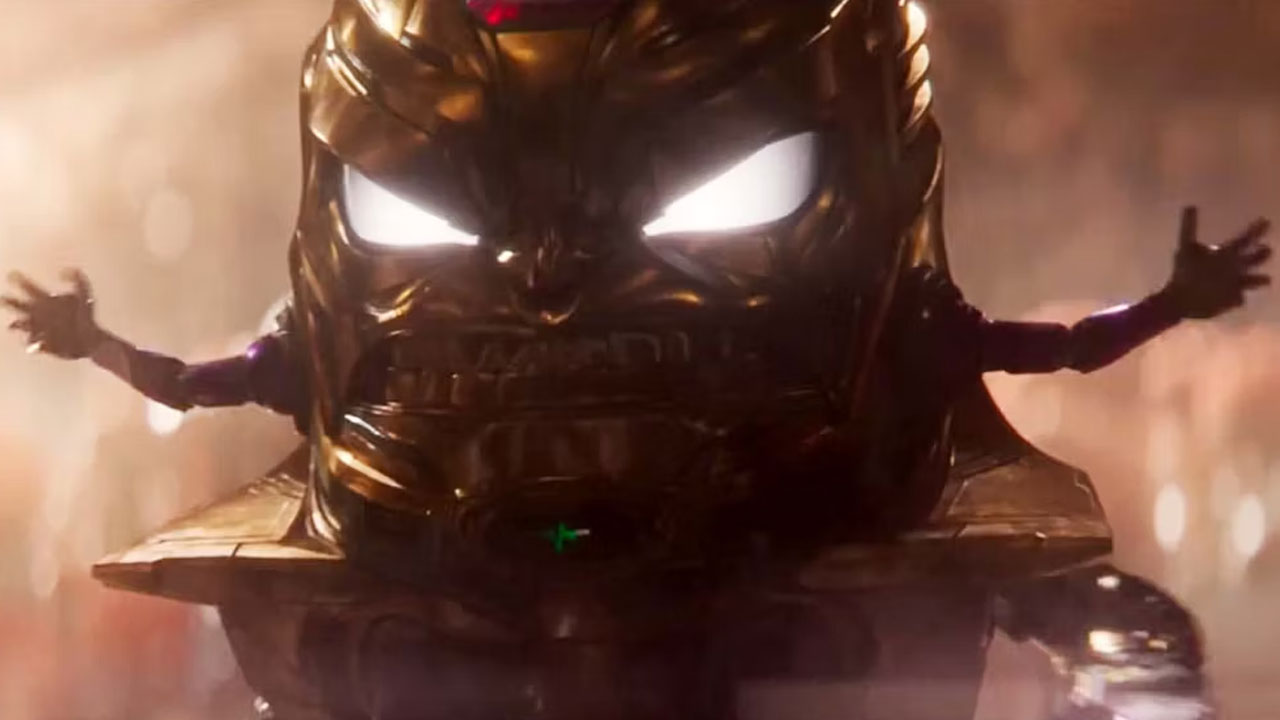 [Source: CBR]
The latest Ant-Man and the Wasp: Quantumania trailer fully unmasks Corey Stoll as M.O.D.O.K.
The final trailer for the third installment of Scott Lang's (Paul Rudd) journey in the Marvel Cinematic Universe revealed key plot points about the Avenger's quest through the Quantum Realm and his encounter with Kang the Conquerer (Jonathan Majors). One of the shocking reveals in the trailer is a full look at the oversized cybernetic supervillain M.O.D.O.K. While his comic-book accurate design was surprising to fans, many were even more shocked to see the character being played by Stoll, who previously portrayed Darren Cross/Yellowjacket in 2015's Ant-Man.
Darren Cross had previously worked as the protege of ex-Ant-Man hero Hank Pym (Michael Douglas) who tried to replicate the Pym particle formula and sell it to Hydra. He steals the Yellowjacket suit just before the Pym Industries building implodes and attempts to kidnap Lang's young daughter Cassie. In the end, Ant-Man defeated Cross by going subatomic with his suit to make Cross shrink uncontrollably. It is unconfirmed whether Cross and M.O.D.O.K are the same character in Ant-Man and the Wasp: Quantumania.
Article continues after advertisement
Created by Stan Lee and Jack Kirby, M.O.D.O.K made his Marvel Comics debut in Tales of Suspense #94 in 1967. Formerly known as George Tarleton, a technician for Advanced Idea Mechanics (A.I.M.), he was turned into a super-intelligent man-mind by the criminal organization. M.O.D.O.K soon developed a mind of his own and killed his A.I.M creators, going on to assume control of the group. Over time, M.O.D.O.K served as a frequent foe to the likes of Captain America, Hulk and Iron Man.
M.O.D.O.K had been discussed for past MCU projects before his debut in Ant-Man and the Wasp: Quantumania. He was considered to debut in 2014's Captain America: The Winter Soldier with Game of Thrones star Peter Dinklage considered for the part before scrapping him in favor of S.H.I.E.L.D. boss Alexander Pierce. Additionally, the scrapped Marvel television series New Warriors planned to have M.O.D.O.K reworked as a municipal employee to be played by actor Keith David. He was eventually given his own comedic animated series M.O.D.O.K. starring Patton Oswalt on Hulu, lasted for one season.
Directed by Peyton Reed, Ant-Man and the Wasp: Quantumania also stars Evangeline Lilly as Hope van Dyne/The Wasp, Michelle Pfeiffer as Janet van Dyne, Kathryn Newton as Cassie Lang, David Dastmalchian as Veb and Bill Murray as Lord Krylar. The film arrives in theaters on Feb. 17.