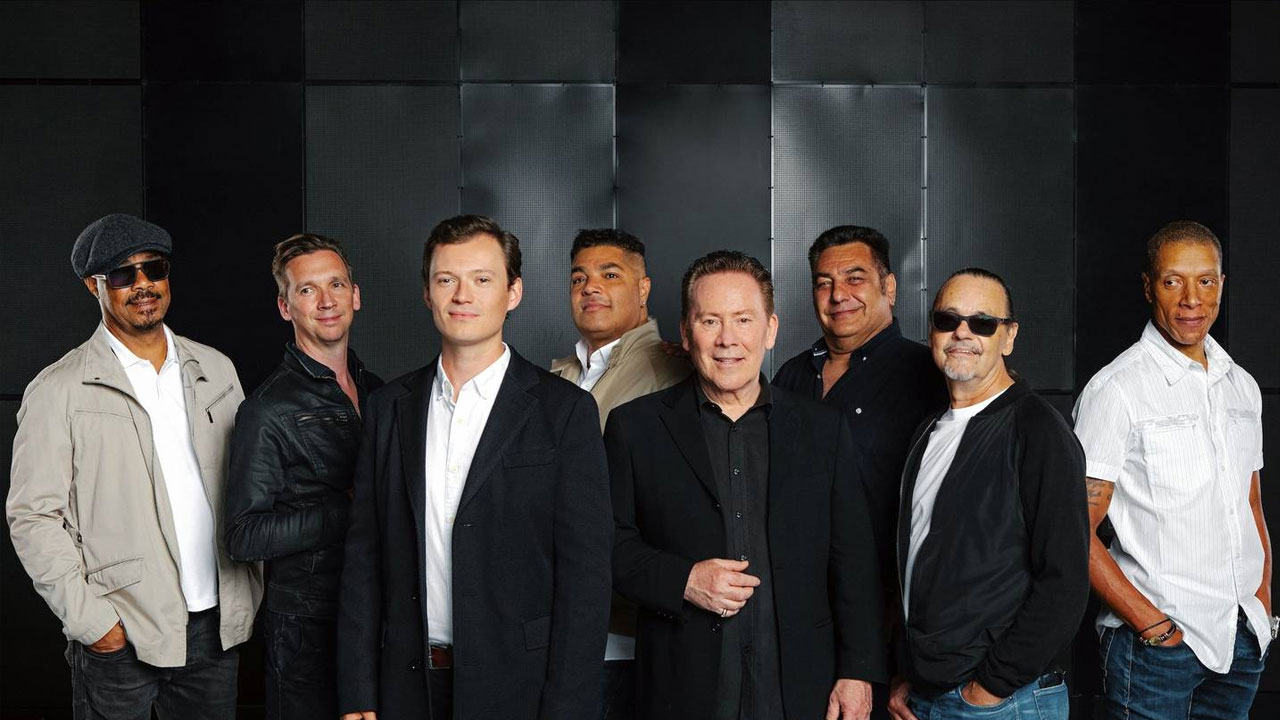 [Source: NZ Herald]
Organisers of today's Tauranga festival A Summer's Day Live headlined by UB40 have cancelled the event due to forecast high winds and rain forecast.
Heavy rain watches for the western Bay of Plenty and Coromandel has been upgraded to warnings, some campers are cancelling bookings or clearing out early and several beaches have been closed to swimmers.
A Summer's Day Live event promoter Neptune Entertainment posted to Facebook about 11am advising ticket-holders it was reviewing options, and would update them as soon as possible.
Article continues after advertisement
An hour later it posted again, this time advising of the cancellation.
"Can't win them all, hope to see you at the next one and thanks for your ongoing support."
It said while it had an amazing show planned, safety was its top priority and the call was made with customers and staff first in mind.
Refunds would be processed automatically back to the card used to purchase tickets within 10 business days.
The event first kicked off in 2019 and this year was headlined by English reggae and pop band UB40, supported by Jefferson Starship and Dragon.
Held at Trustpower Baypark, it was to be one of several music festivals held and to be held this summer in the Bay. The event was to be the fourth stop for the A Summer's Day Live tour, with the artists headed to Nelson next before its last stop in Queenstown on January 7.
Audience members were to be treated with classics such as Food for Thought, 1 in 10, Red Red Wine, Kingston Town and Can't Help Falling In Love With You, along with tracks from the latest releases For the Many and Bigga Baggariddim.
They were also expected to hear tracks from their album to be released this year, UB45.
Glenn Meikle, promoter of nostalgic hip hop and RnB festival Juicy Fest – scheduled for Trustpower Baypark on Friday – told the Bay of Plenty Times he was still expecting the event to go ahead.
A number of weather warnings have been issued for parts of the North Island as heavy rain and strong winds are forecast to hit.
MetService has upgraded several weather watches to warnings in Auckland, the Coromandel, western Bay of Plenty and Tasman regions while other areas now have weather watches in place.
They come as a subtropical low weather system sits over the Tasman Sea – directing a strong and moist northeast flow over New Zealand.
The weather agency said, as a result, some areas will likely receive "warning amounts" of rain and possible severe gale north-easterlies.
"Heavy rain could cause slips, surface flooding and damage to roads. Severe gales could make driving conditions hazardous, especially motorcycles and high-sided vehicles," MetService said.
"Trees may be toppled and powerlines damaged. Temporary structures such as tents could be affected."
Those in the Coromandel Peninsula should prepare for between 100mm to 150mm of rain to accumulate about the ranges and lesser amounts nearer the coast.
Peak rates of between 10mm to 20mm/h are expected – particularly from tomorrow morning.
People in the Bay of Plenty, west of Matatā, have a heavy rain warning effective from 9pm tonight until 3am on Friday – a total of 30 hours.
Up to 180mm of rain is expected to fall inland, especially in the Kaimai Range, and lesser amounts of rainfall nearer the coast.
Locals are advised that peak rates of 10mm to 20mm/h are to be expected about the ranges from tomorrow evening.
A strong wind watch has been issued in Northland until 1am tomorrow; as well as the Waikato, Coromandel and western Bay of Plenty to Taranaki and Taihape.
Eastern region Surf Lifesaving manager Chaz Gibbons-Campbell said Waihī, Bowentown, Mount Maunganui, Maketū, and Pukehīna beaches were all closed for swimming.
Gibbons-Campbell said there was "quite rough surf" across the region.
"There are a lot of currents moving sideways around, especially in the Mount through that escalated rip."
It was the same area Mount Maunganui lifeguards rescued and assisted a "ridiculously high" 79 people from the surf last week, he said.
"That just proves how quickly it is moving out there."
For anyone brave enough to risk the open beaches, Gibbons-Campbell said his advice was to check in with the lifeguards on duty.
"They are there keeping watch and can give the best advice," he said. "Generally, I would advise people to keep close to the shore and not swim out the back. Keep a close eye on children."
Gibbons-Campbell said lifeguards would assess the beach conditions "every hour" throughout the day but they were likely to remain closed for the rest of the afternoon. Lifeguards would reassess the conditions again tomorrow.
Ōmanu and Pāpāmoa beaches remained open.
Cancellations are hitting some campgrounds in the Western Bay of Plenty as bad weather looms.
A spokeswoman for Tasman Holiday Park, Beachaven said there had been a lot of cancellations and many campers were packing up and leaving early. She said about half were staying on.
Bowentown Beach Holiday Park also had a lot of cancellations due to the weather.
Rosie Neame, owner of Waihi Camp and Cabins, said many of her visitors are staying on despite the weather.
"A lot of them are happy to stick around and have been here a few days already, so have done their walks and are just happy to sit tight and read a book.
"Sometimes the weather is reported and it can be a little different – we've gotta think positive," Neame said.
"We are getting a lot of people that have been rained out wanting to stay in our cabins, so people are wanting to carry on with their holidays in the Waihi area."