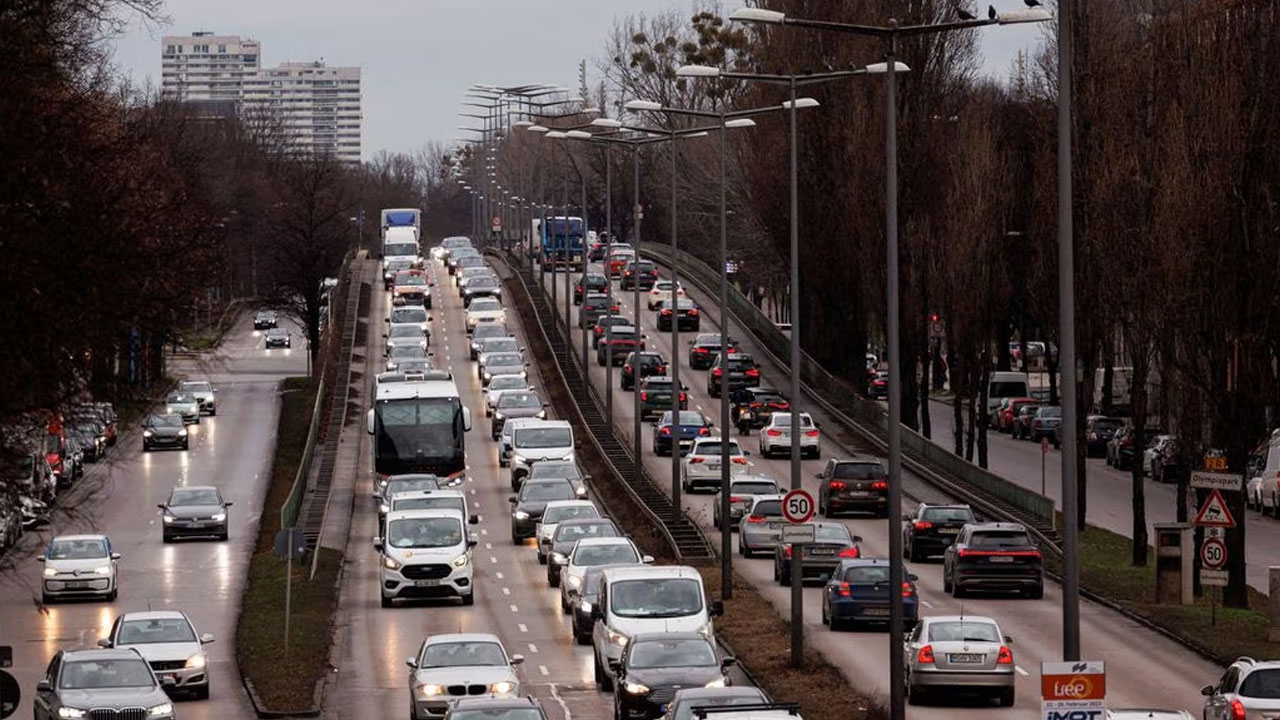 Cars drive on the Mittlerer Ring in Munich, Germany, February 1, 2023. [Source: Reuters]
The European Union and Germany have reached a deal on the future use of combustion engines, officials said on Saturday, an issue that has been closely followed by the auto industry.
The agreement will allow some combustion engines beyond 2035 and was quickly condemned by a prominent environmental group.
The bloc and its largest economy had been at odds over the planned 2035 phase-out of CO2-emitting cars, but leaders signalled in recent days that they were close to a resolution.
Article continues after advertisement
Germany had wanted assurances that new combustion engine cars can be sold beyond the deadline if they run on e-fuels – a request supported by parts of Germany's powerful car industry.
German Transport Minister Volker Wissing said "the way is clear" with the agreement reached late Friday.
Sweden, which holds the EU's rotating presidency, said EU diplomats would vote on Monday to formally approve the 2035 phaseout law.
That would mean energy ministers could then give the law the final sign-off needed for it to enter into force on Tuesday, at a scheduled meeting in Brussels.
Benjamin Stephan of the Greenpeace campaign group said the deal was a setback for climate protection.
It dilutes the needed focus of the auto industry on efficient electromobility, he said.