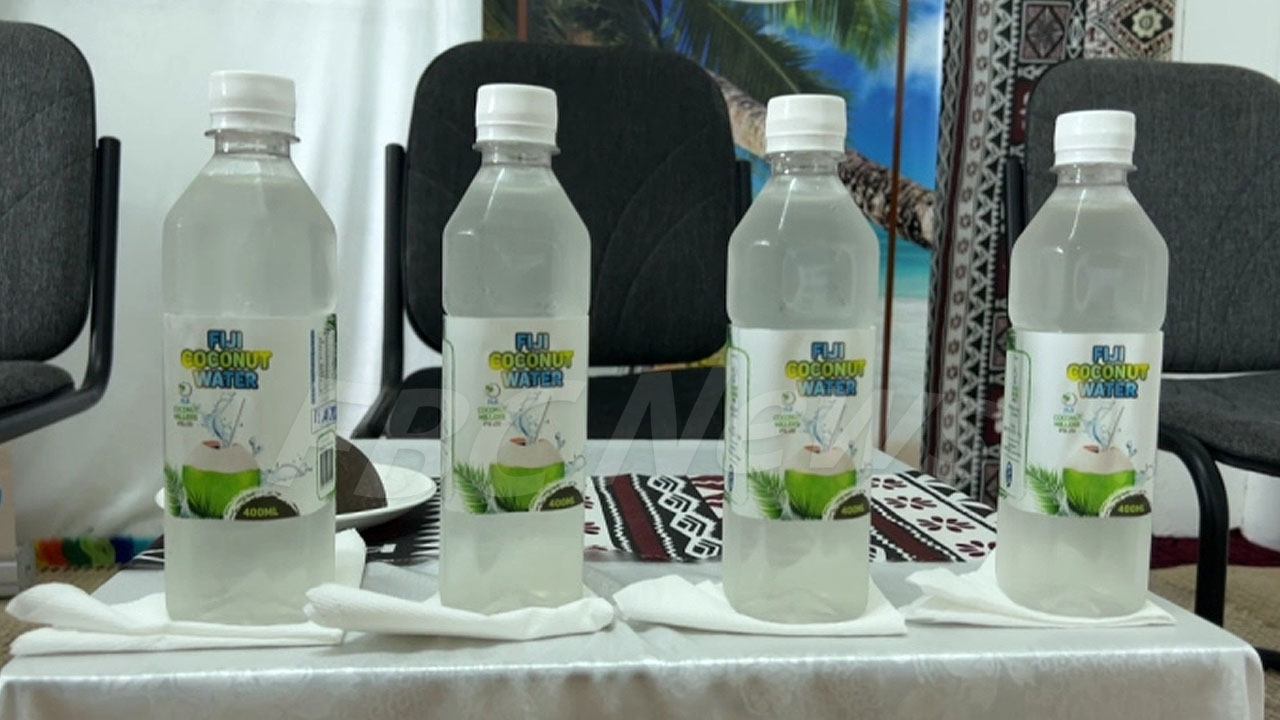 Fiji Coconut Millers PTE Limited, Coconut Water.
Fiji Coconut Millers PTE Limited is dedicated to creating products that meet the needs of both the domestic and international markets.
This comes as the company launched its newest product, Fiji Coconut Water, which is selling well.
Coconut Millers Chair, Raj Sharma says the company has grown from selling coconut crude oil in 1983 to now selling products such as virgin oil, coconut oil, cooking oil, and even trial production of coconut chips are now underway in Savusavu.
Article continues after advertisement
Sharma is proud of what the company has accomplished in a difficult environment.
"It has been a challenging industry because in copra, you cannot get the turnaround in 12 months' time, it's about seven years when you plant and get it done. So every time we are hit by a cyclone, we actually go back to the government to support these ordinary people."
Sharma says Coconut Millers recorded consistent sales with $3.2 million made last year.
He says the company is now looking at developing new products from coconut husks.