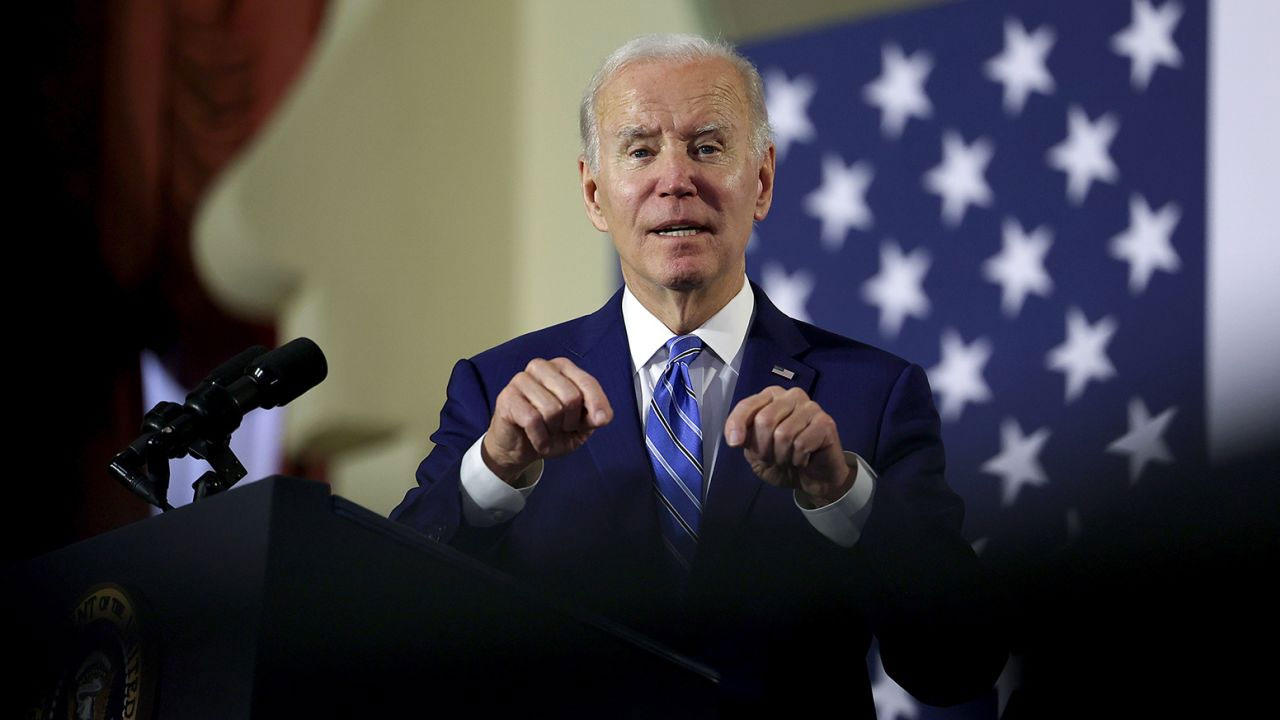 U.S President Joe Biden speaks during an event to discuss Social Security and Medicare held at the University of Tampa on February 09, 2023 in Tampa, Florida.
President Joe Biden has not yet committed to a pre-Super Bowl interview with Fox News, a person at the channel familiar with the matter said, a move that suggests the Democrat may buck the tradition of granting the network broadcasting the big game an interview.
"We don't have a formal no, but we are operating like it's not happening," the person familiar with the matter explained to CNN on Thursday evening.
This year, Fox is airing the Super Bowl, which would mean that Fox News would be in line for an interview. Typically, such interviews are conducted on the Friday before the Super Bowl and are agreed to much further in advance so that logistics can be coordinated.
Article continues after advertisement
Biden has sat down for at least two interviews this week, one with PBS NewsHour and another with Telemundo, which would make the potential snub all the more notable.
Biden has not granted Fox News a single interview during his presidency, despite the network repeatedly asking. That's likely due to how the right-wing channel portrays him and his administration, with extremists such as Tucker Carlson regularly launching vicious attacks on him.
If Biden were to do an interview with Fox News ahead of the Super Bowl, it would almost certainly be with Bret Baier, who is a much more respected, traditional news anchor, albeit one that leans conservative.
But it's possible that Biden simply doesn't want to give the network any credence.
It's not just the right-wing commentators at Fox News whom Biden has taken issue with. The President has even tangled with Fox News' reporters, calling its White House correspondent in January 2022 a "stupid son of a bitch." Biden later called Doocy to apologize.
A White House spokesperson declined to comment when asked if Biden will sit down with the right-wing network ahead of the big game.
The person at Fox News familiar with the matter said that Fox News engaged in discussions early on in the process with the White House, but they fizzled out and that the network has not heard back in some time.
A spokesperson for Fox News did not respond to a request for comment.