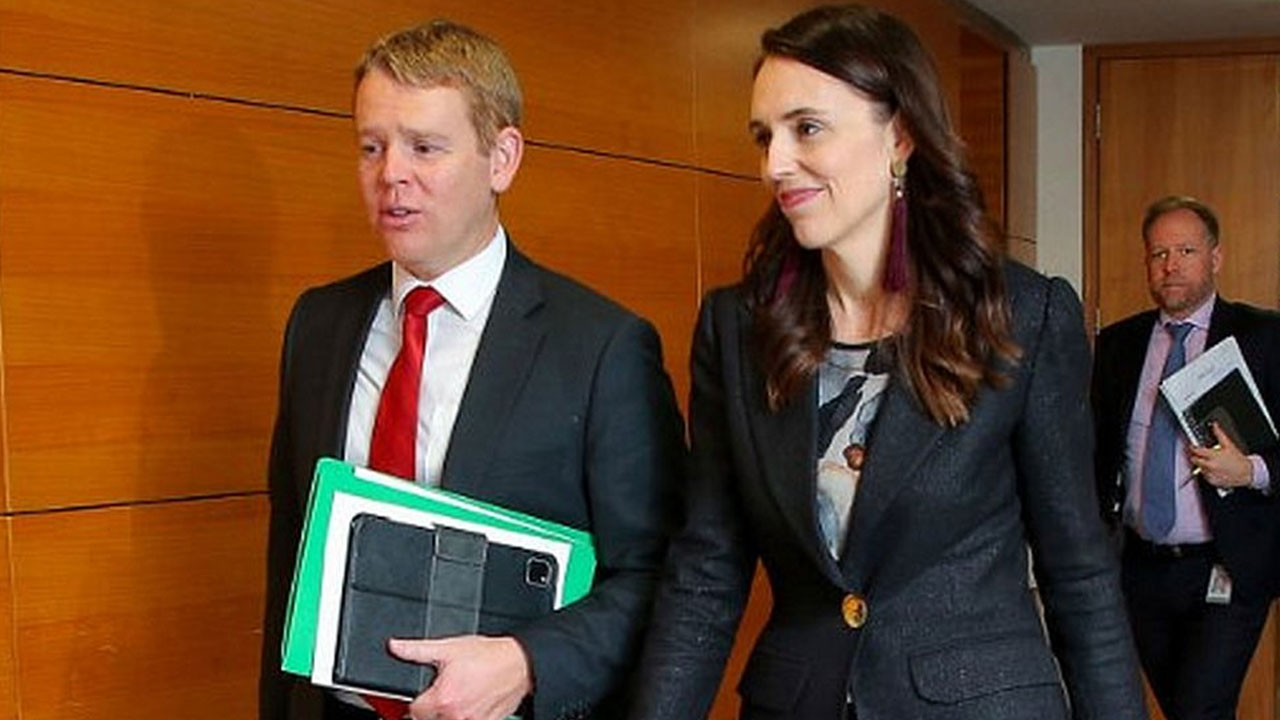 [Source: BBC News]
New Zealand MP Chris Hipkins says succeeding Jacinda Ardern as prime minister after her shock decision to resign amounts to "the biggest responsibility and the biggest privilege of my life".
"The weight of that responsibility is still sinking in," he told reporters on parliament's steps in Wellington on Saturday, in his first appearance since being nominated.
An experienced MP and career politician, Chris Hipkins is seen as the safest choice for Labour at the moment. He already has the education, Covid response and policing portfolios under his belt.
Article continues after advertisement
Speaking to the Guardian in 2021, he said one of his political strengths was "understanding how the machinery of government operates, which is something that I've developed over about 20 years".
But according to Dr Lara Greaves, senior lecturer in New Zealand politics at the University of Auckland, this could work against him.
"He's mainly just been in politics so he doesn't have that outside career to point to and that's something that I imagine the Nationals (opposition party) hammer on, given the strength of Christopher Luxon (leader of the opposition) as a former airline CEO, and working in international business," she said.
But even with that political pedigree, the incoming leader faces a steep uphill battle to convince New Zealanders that he and his centre-left Labour party are fit to lead the country for another term when they go to the polls in October.
Dr Greaves said that if Labour wanted a third term, they needed enough successes to point to in the last two terms. Something that Labour will struggle with.
"The success that Labour can mainly point to at the moment is related to Covid and that feels less relevant to New Zealanders now. A large amount of the vote in 2023 will be about people's economic realities," she said.
There are two things the party currently lacks: favourable public opinion and Jacinda Ardern's star power – even though that has faded lately.
Around the world, Ms Ardern is still considered something of a global figurehead, a rock star of international politics.
Since taking power in 2017 aged 37 and steering the country through major crises – the Christchurch mosque shootings in which 51 people were killed, the White Island volcanic eruption and the COVID-19 pandemic – Ms Ardern has become a symbol of a new generation of female leaders inspiring young women all over the world.
At her peak, she was extremely popular here in New Zealand too. But that has significantly changed, with recent polls putting her personal popularity at an all-time low.
New Zealanders are bearing the brunt of a deteriorating economy post-Covid, with inflation that has compounded the cost of living crisis and concern about crime rates.
The contrast between the sentiment towards Jacinda Ardern globally and at home is quite stark. From world leaders to actors and music stars, the reaction to her shock departure was one of sadness.
At home, many said how happy they were that she was going. Others described her exit as a political tactic, given how unpopular the Labour Party has become – leaving before being pushed out.
Dr Greaves said that there wasn't a particular moment to point to when public sentiment turned against Ms Ardern. Rather, she said, since the end of 2021 there has been a "progressive erosion of her popularity". She puts it down mainly to overexposure.
There was also a growing anger and national fatigue as the stringent Covid-19 measures lingered on for so long.
Tina Watson, visiting her children in New Zealand, blamed Ms Ardern for separating her from her family during the Covid border closures. Ms Watson is originally from the UK and now lives in South Africa. She told me she was "thrilled" that Ms Ardern had resigned, when I met her and her partner outside parliament in Wellington.