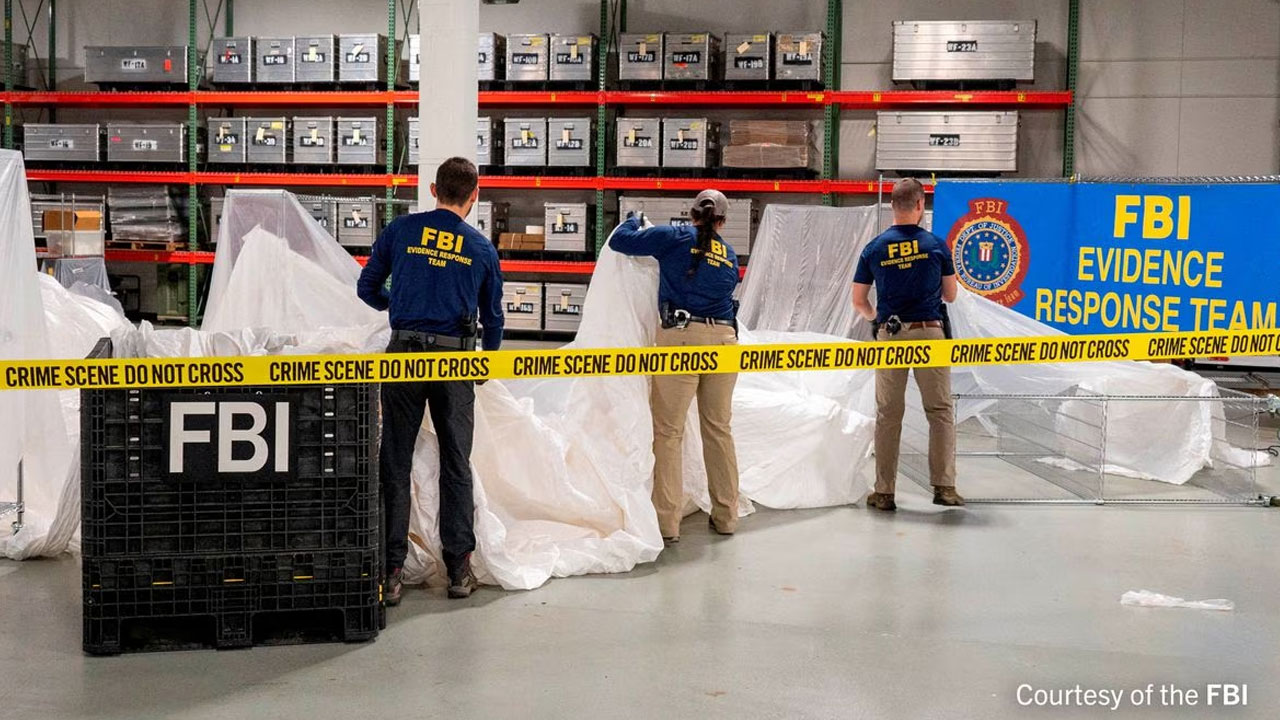 An undated U.S. Federal Bureau of Investigation handout photo taken at an undisclosed location shows FBI Special Agents assigned to the bureau's Evidence Response Team processing material recovered from the high-altitude Chinese balloon that was shot down by a U.S. military jet off the coast of South Carolina, in this image released by the FBI.
The United States said on Monday it still did not know the origin or purpose of three aerial objects that its military shot down over the weekend, as Washington and Beijing traded accusations about high-altitude balloons.
While American and Canadian officials struggled to explain the presence of the objects, a White House spokesperson stressed that there was no reason to believe that they were anything other than human-made.
"There is no, again, no indication of aliens or extraterrestrial activity with these recent takedowns," White House press secretary Karine Jean-Pierre said.
Article continues after advertisement
The saga began with a suspected Chinese spy balloon that drifted across the United States and was shot down by the U.S. military off the coast of South Carolina on Feb. 4.
Since then, U.S. fighter jets have downed three more mysterious objects over North American airspace starting on Friday.
"We have not yet been able to definitively assess what these most recent objects are," White House national security spokesperson John Kirby said at a news briefing.
U.S. military fighter jets on Sunday downed an octagonal object over Lake Huron, the Pentagon said. On Friday, an object was shot down over sea ice near Deadhorse, Alaska, and a third, cylindrical in shape, was destroyed over Canada's Yukon on Saturday.
The debris from the items, which has not been found, should "tell us a lot," Kirby said.
The objects, flying at altitudes of between 20,000 and 40,000 feet, were considered a risk to air traffic, he said, although they did not pose a threat to people on the ground. They also were shot down because U.S. authorities could not rule out that they were spying, he said.
Closer scrutiny of airspace may partially explain why so many new objects have been found. U.S. officials told Reuters that the military has been adjusting how it examines radar data, allowing it to spot smaller, slower-moving items.