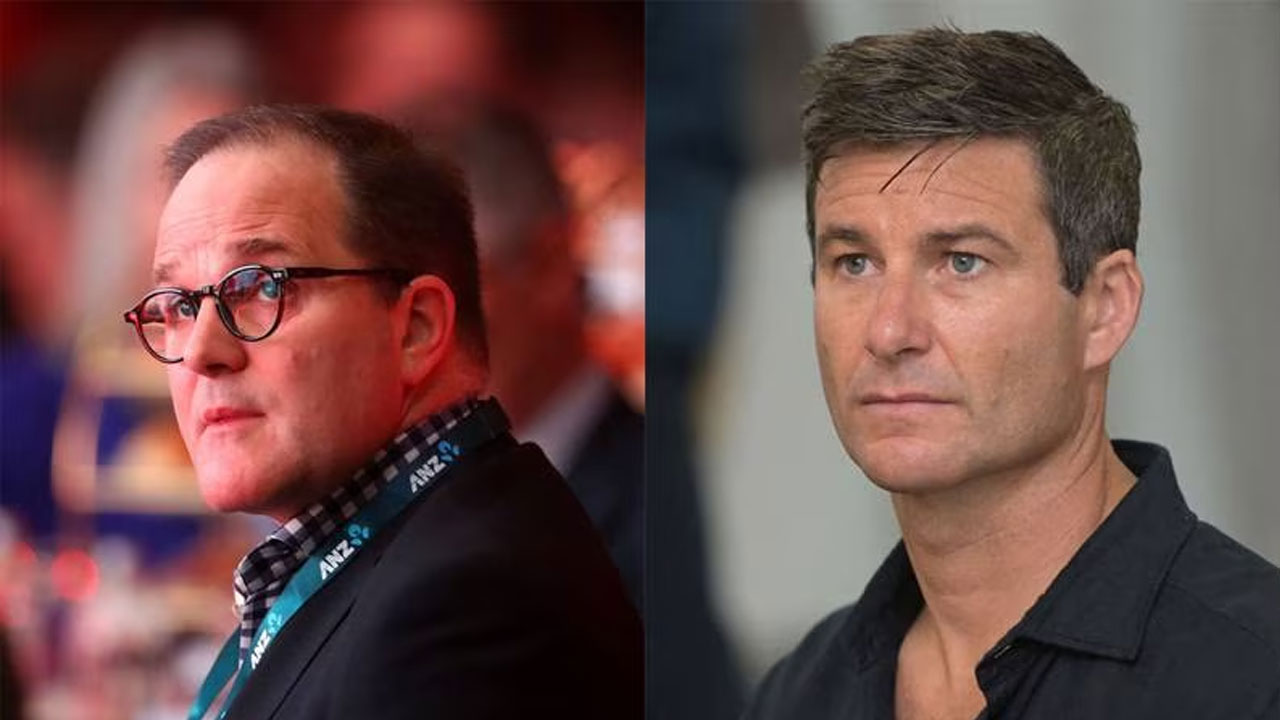 Simon Power [left] and Clarke Gayford.
The Russian Foreign Ministry has banned a further 31 Kiwis from entering Russia, including TVNZ chief executive Simon Power and Clarke Gayford, the fiancé of outgoing Prime Minister Jacinda Ardern.
Sanctions placed against Russian individuals and legal bodies by the New Zealand Government fuelled new restrictions, according to the Russian statement.
The list of names, which mostly constitutes journalists, are people Russia accuses of being part of the "Russophobic campaign" of the "collective West".
Article continues after advertisement
"Entry into our country on an indefinite basis is closed for an additional 31 New Zealanders [including] government officials, journalists and public figures involved in the promotion of the anti-Russian agenda and support for the regime in Kiev," the statement read (translated from Russian).
Power, Gayford and others – including TVNZ's Director of Content Cate Slater – join the expanding list of Kiwi figures blacklisted from the country.
"We are aware TVNZ's CEO and Director of Content are included in a media-focused list of individuals sanctioned by Russia," the company said in a statement.
"1News is New Zealand's most trusted news source. We have a responsibility to report honestly and fulsomely on events occurring in Russia and Ukraine. These sanctions will not change our commitment."
In April 2022, 130 people – including Ardern, Governor-General Cindy Kiro and all members of Parliament – were barred entry into Russia.
Soon after in July 2022, 32 New Zealanders were added to the list, including heads of law enforcement agencies, municipal bodies, and journalists.