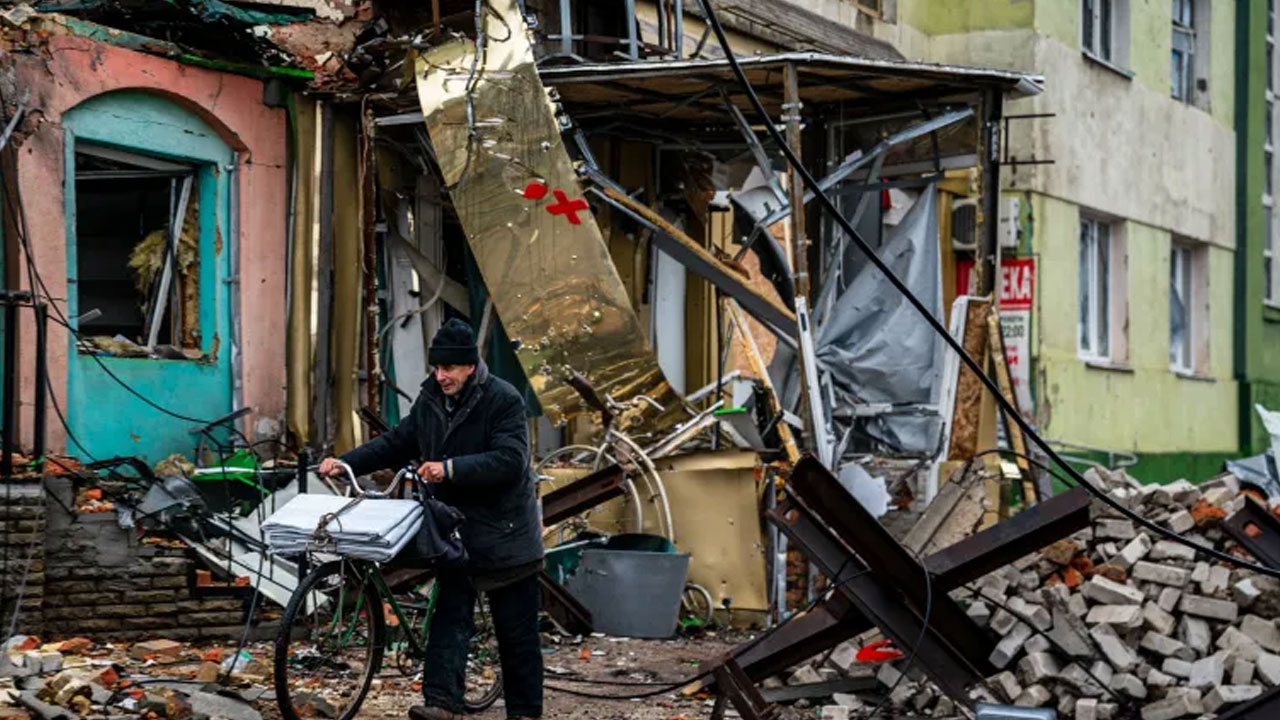 [Source: Aljazeera]
Ukrainian forces are still holding out in the eastern mining town of Soledar despite a massive Russian onslaught, Ukraine's deputy defence minister said.
The United Kingdom's Ministry of Defence said earlier on Tuesday that Russia had probably captured most of the town after four days of advances, a rare success for Moscow's troops after a string of humiliating retreats last year.
"Heavy fighting to hold on to Soledar continues. The enemy disregards the heavy losses of its personnel and continues to storm actively," Ukraine's deputy defence minister Hanna Maliar said in a statement.
Article continues after advertisement
"The approaches to our positions are simply strewn with the bodies of dead enemy fighters. Our fighters are bravely holding the defence."
Soledar is 20km (12 miles) away from the highly contested city of Bakhmut, where both sides have suffered large losses.
"Part of the fighting has focused on entrances to the 200km-long [124-mile] disused salt mine tunnels which run underneath the district. Both sides are likely concerned that they could be used for infiltration behind their lines," the UK's defence ministry said.
Russia's Wagner Group of mercenary fighters has been attempting to take Bakhmut and Soledar for months, despite the heavy loss of life.
According to Ukrainian journalist Yuriy Butusov in Soledar, Russian forces have established control over the main Ukrainian supply route to the town.
"This is not a complete encirclement but normal supply along the route is impossible [and] this is critical for defence," he said.
Seizing Bakhmut would allow Moscow's troops to advance to two more prominent cities, Kramatorsk and Sloviansk.
Last week, a United States official said the head of the Wagner Group, Yevgeny Prigozhin, was also eyeing Bakhmut for its salt and gypsum mines, which are believed to extend for more than 160km (100 miles).
Prigozhin, whose fighters are also active across Africa and the Middle East, has released videos showing himself recruiting fighters in Russian prisons with offers of pardons if they survive fighting in Ukraine.
Owen Matthews, author of Overreach: The Inside Story of Putin's War Against Ukraine, said the prominence of the Wagner Group in the war is due to the fact its troops are "expendables".
"That said, they are incredibly willing to die for either money if they're mercenaries or their freedom if they're prisoners."