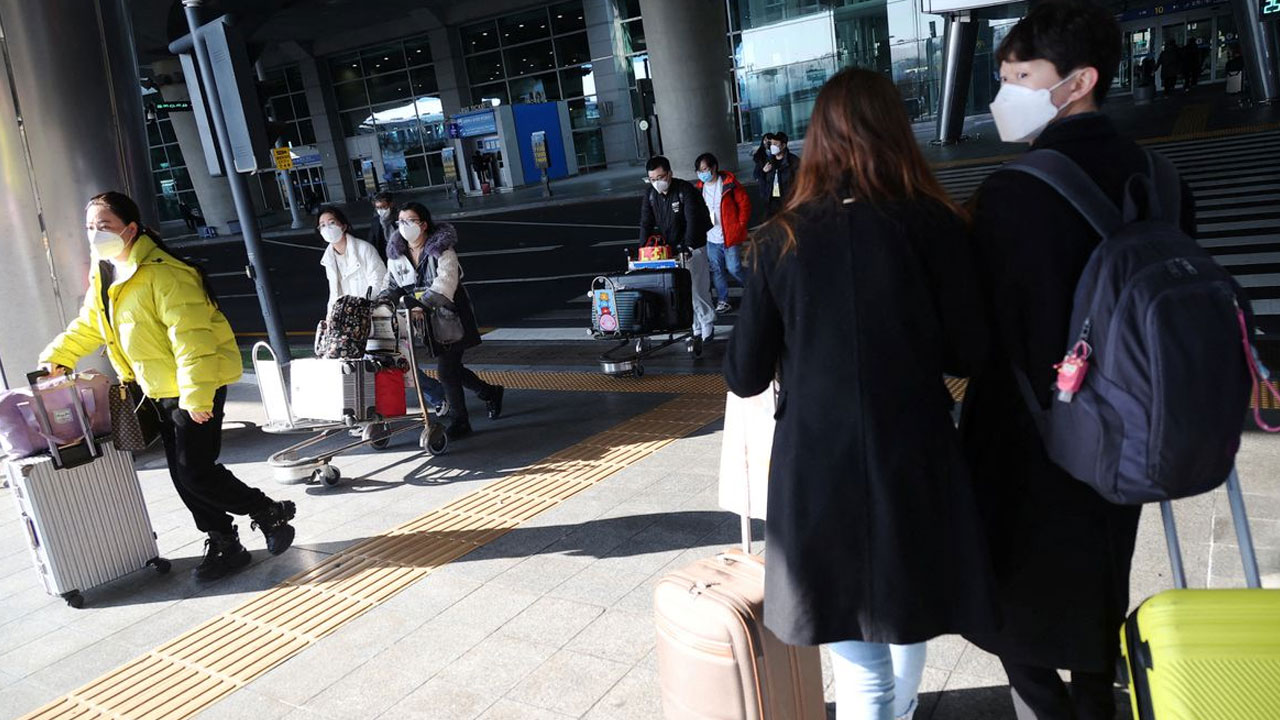 A South Korean couple walks past a group of Chinese tourists as they head for coronavirus disease (COVID-19) testing centre upon their arrival at the Incheon International Airport in Incheon, South Korea. [Source: Reuters]
South Korea plans to resume issuing short-term visas for travellers from China on Saturday after China improved its COVID-19 situation, Seoul officials said on Friday.
South Korea suspended issuing short-term visas to Chinese visitors last month after China abruptly ended its stringent "zero-COVID" policy, leading to a wave of infections. Beijing retaliated against Seoul by halting short-term visas for South Korean travellers.
Kim Sung-ho, South Korea's vice interior minister in charge of disaster and safety management, said the government had decided to restart the visa issuance after the number of infections among Chinese arrivals dropped significantly, and new strains of the virus have not emerged.
Article continues after advertisement
South Korea's prime minister, Han Duck-soo, last week hinted at lifting restrictions before the end of February if China's COVID situation became "manageable."