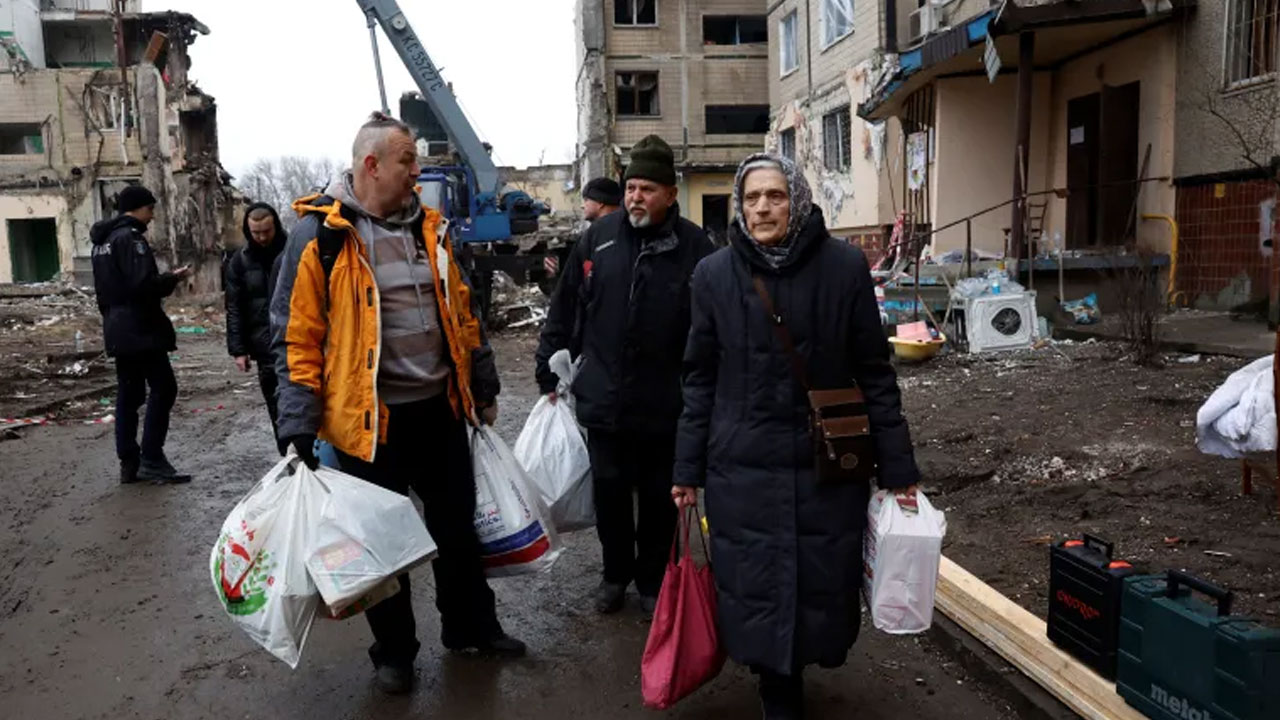 Russia's January 14 strike on a block of flats in Dnipro marked Moscow's deadliest attack on Ukrainian civilians since last spring. [Source: Aljazeera]
A retreat, a missile blitz and a helicopter crash were the low points of a horrible 47th week of the war for Ukraine, but its Western allies may finally be moved to send in heavy armour.
It was a terrible week for Ukraine.
On January 12, Russian forces took effective control of Soledar in Donetsk, their first capture of a town since July.
Article continues after advertisement
Two days later, they unleashed 50 rockets on Ukraine's cities.
One levelled an apartment building in the city of Dnipro, killing more than 40 people in one of the war's deadliest attacks. Ukraine blamed Russia, but the Kremlin denied responsibility.
And on the morning of January 18, the entire leadership of Ukraine's interior ministry was killed, part of a death toll of 14, when a helicopter crashed outside a nursery near Kyiv. It wasn't immediately known if the crash was an accident.
Soledar, a salt-mining town, fell to Russian forces after a week of ferocious fighting.
Geolocated images showed Russian soldiers in control of much of the town on January 12. The Russian defence ministry declared victory the following day, as Russian military sources said Moscow's troops had already advanced to Krasnaya Gora to the southwest, and only faced serious resistance in salt mine number seven.
But Serhiy Cherevaty, spokesman for Ukraine's eastern forces, said Kyiv's troops were still fighting for Soledar and Russia was spreading misinformation.
"The Ukrainian military in incredibly difficult weather conditions under heavy enemy fire keep the situation under control," Cherevaty said, noting there were small advances and retreats, but no decisive breach.
"The occupiers have suffered colossal losses during this entire period, and have not been able to systematically break through our defence anywhere," he said.