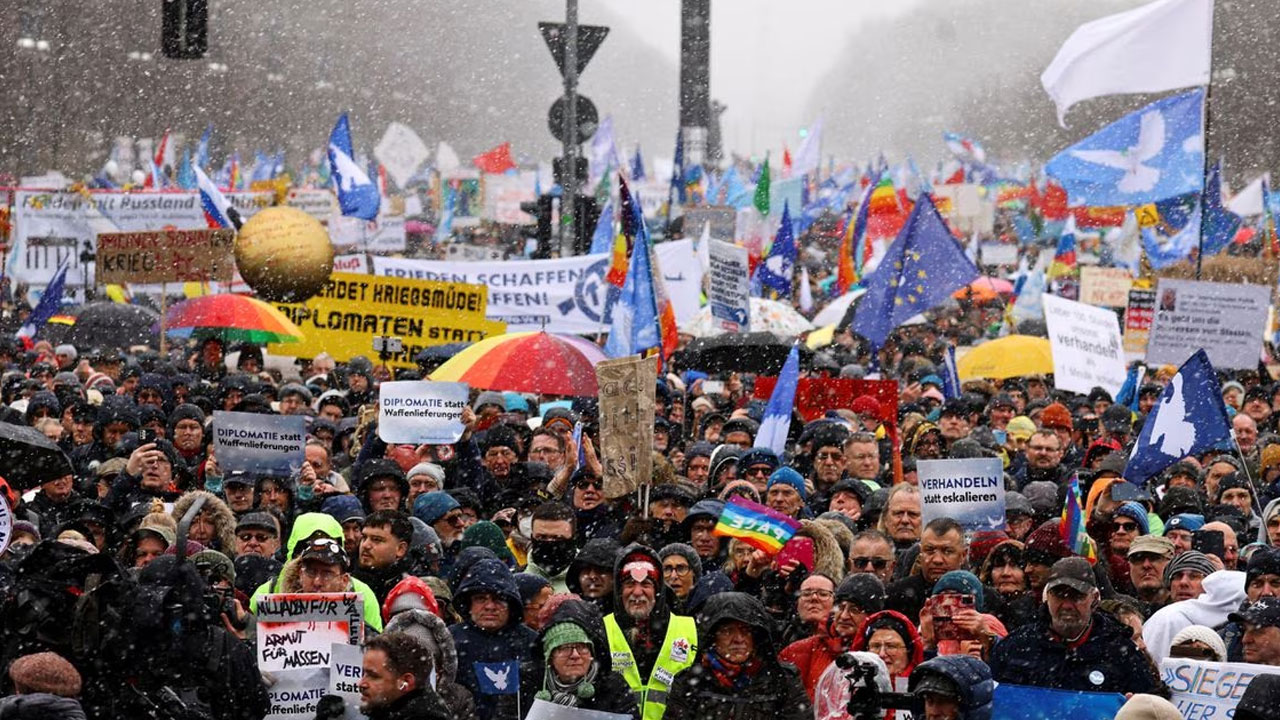 People take part in a protest against the delivery of weapons to Ukraine and in support of peace negotiations between Russia and Ukraine, amid Russia's invasion of Ukraine, in Berlin, Germany February 25, 2023. [Source: Reuters]
A demonstration against supplying Ukraine with weapons for war with Russia attracted 10,000 people, drawing criticism from top German government officials and a large police presence to maintain order.
Organised by a prominent left-wing German politician, the protest comes a day after the one-year anniversary of Russia's invasion of Ukraine, which drew promises of more weapons from western allies, fresh sanctions against Russia and shows of support for Kyiv across the globe.
The "Uprising for Peace" was organised in part by Sahra Wagenknecht, a member of Germany's left-wing Die Linke party.
Article continues after advertisement
Germany, along with the United States, has been one of the biggest suppliers of weapons for Ukraine.
A police spokesperson said 10,000 people gathered around Germany's symbolic Brandenburg Gate in central Berlin.
Police mobilised 1,400 officials to keep the peace and to enforce bans on military uniforms, Russian and Soviet flags, Russian military songs and right-wing symbols.
The police spokesperson said there was no sign of right-wing groups attending and that the protest, which German Finance Minister Christian Lindner said must be "clearly opposed", was peaceful.