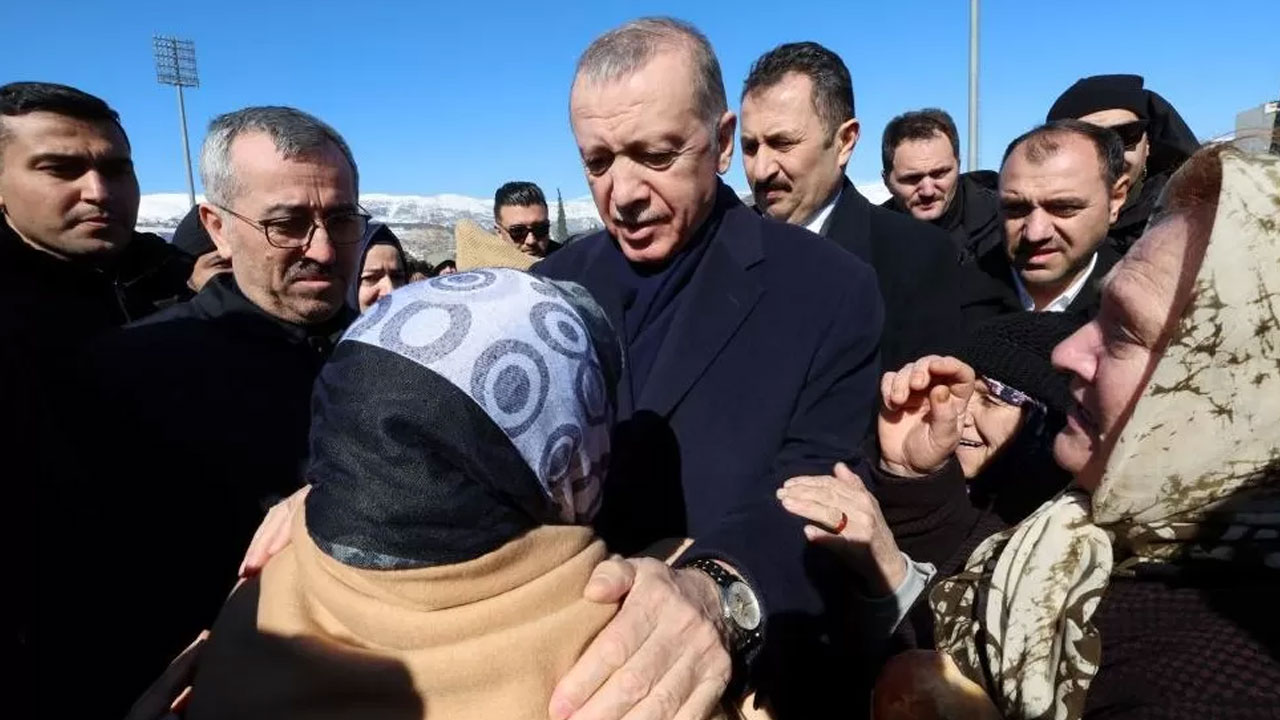 The Turkish president met people affected by the earthquakes on Wednesday. [Source: BBC]
Turkey's president Recep Tayyip Erdogan has defended his government's response to two catastrophic earthquakes, saying it was impossible to prepare for the scale of the disaster.
At least 15,000 people are confirmed dead in Turkey and northern Syria.
Critics claimed the emergency services' response was too slow and the government was poorly prepared.
Article continues after advertisement
Mr Erdogan accepted the government had encountered some problems but said the situation was now "under control".
The leader of Turkey's main opposition party, Kemal Kilicdaroglu disagreed.
"If there is one person responsible for this, it is Erdogan," he said.
The president rejected the accusation and said unity was required in the aftermath of the disaster, "In a period like this, I cannot stomach people conducting negative campaigns for political interest," he told reporters in Hatay.
In nearby Syria, relief efforts have been complicated by years of conflict that has destroyed the nation's infrastructure.
The Bab al-Hawa crossing between Turkey and Syria has been closed since the earthquake as the roads were badly damaged.
While a senior UN official said the road may soon be accessible, Turkey's Foreign Minister Mevlut Cavusoglu confirmed the country was working to open two more border gates to help get aid into the country.
"There are some difficulties in terms of Turkey's and the international community's aid [reaching Syria]. For this reason, efforts are being made to open two more border gates," he said.
The EU has confirmed it will send €3.5m (£3.1m) in aid to Syria following a government request for assistance but said the aid must be delivered to both government- and rebel-controlled areas.
More than 1,500 people have died in Idlib province alone and an adviser to Syrian President Bashar al-Assad said sanctions were stopping Syria from receiving the aid it needed.
"We don't have enough bulldozers, we do not have enough cranes, we do not have enough oil due to European and American sanctions," Bouthaina Shabban said.