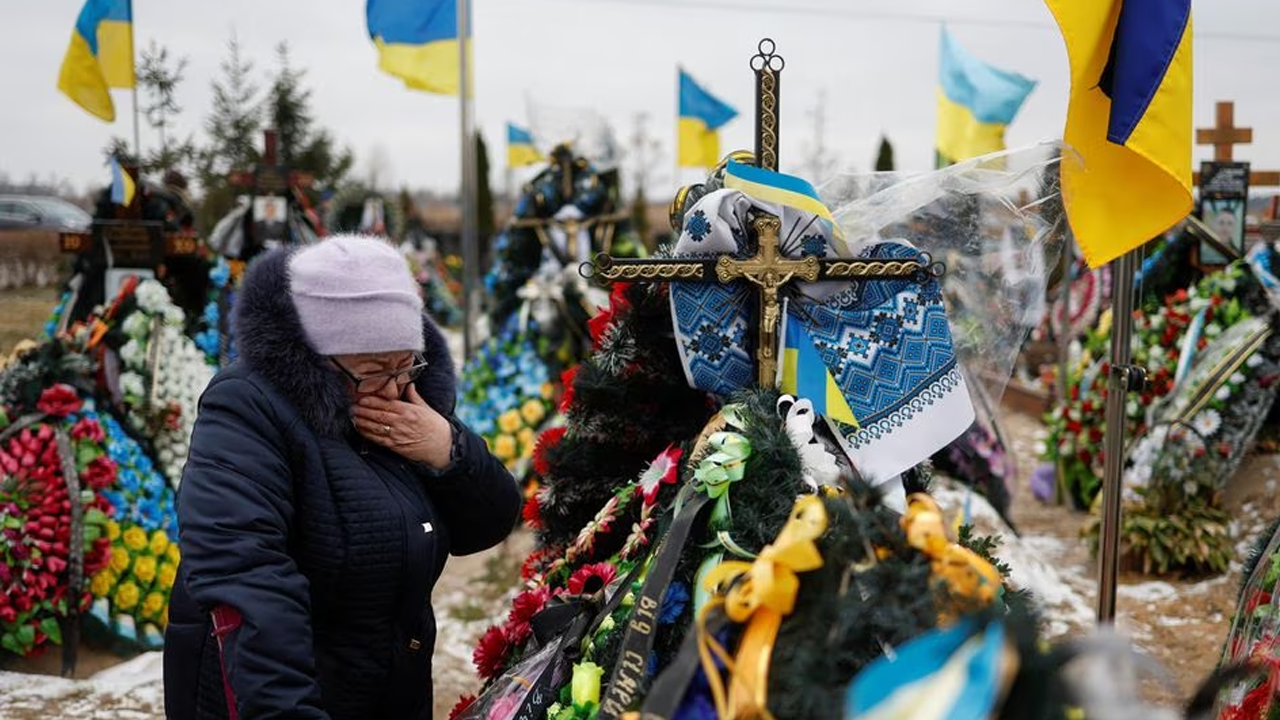 [Source: Reuters]
Ukraine honored its dead and vowed to keep fighting on Friday while Russia told the world to accept "the realities" of its war but faced new Western sanctions on the invasion's anniversary.
At a ceremony in Kyiv's St Sophia Square, President Volodymyr Zelenskiy bestowed medals on soldiers and the mother of one killed. He fought back tears at the national anthem.
"We have become one family … Ukrainians have sheltered Ukrainians, opened their homes and hearts to those who were forced to flee the war," he said in a televised address.
Article continues after advertisement
"We withstand all threats, shelling, cluster bombs, cruise missiles, kamikaze drones, blackouts and cold … And we will do everything to gain victory this year."
Zelenskiy reiterated calls for more Western weaponry and attended an online summit with U.S. President Joe Biden and other leaders of the Group of Seven wealthy democracies who pledged to intensify their support.
"A dictator bent on rebuilding an empire will never erase the people's love of liberty," Biden said on Twitter.