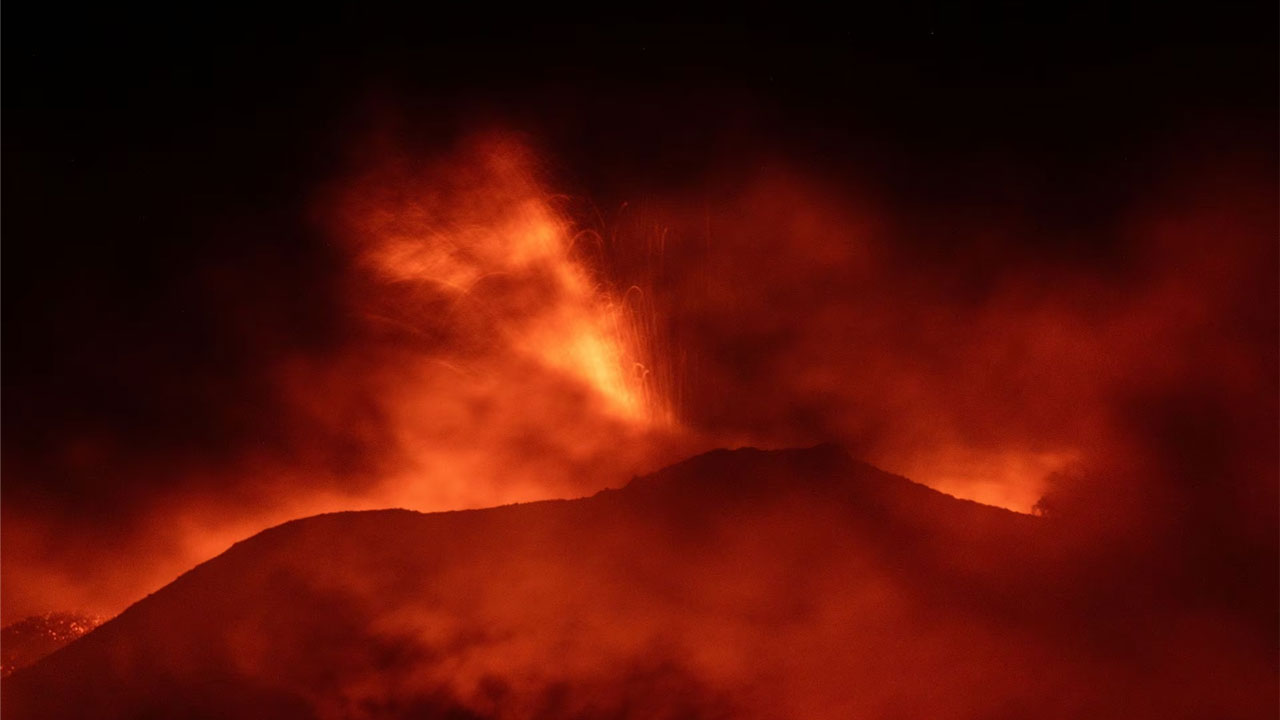 [Source: Reuters]
Flights serving the eastern Sicilian city of Catania were halted after an eruption from nearby Mount Etna.
Local authorities said, bringing fresh travel woe to the crisis-plagued Italian airport.
The 3,330 metre (10,925 ft) high volcano burst into action overnight, firing lava and ash high over the Mediterranean island. The lava flow subsided before dawn, but ash was still coming from one of the craters.
Article continues after advertisement
Flights to and from Catania, a popular tourist destination, will remain suspended until 6 a.m. (0400 GMT) on Tuesday morning, the airport operator said in a statement, dashing hopes they could resume on Monday night.
Passengers were advised to check with airlines before heading to the airport on Tuesday.
Incoming flights were diverted to other airports on Sicily on Monday. It is the peak of the summer holiday season in Italy where Tuesday is a public holiday.
Catania Mayor Enrico Trantino banned the use of motorcycles and bicycles in the city for the next 48 hours, because many streets were covered in ash, and ordered cars to drive no faster than 30 kph (19 mph) due to the skiddy conditions.
The latest cancellations at Catania airport, which attracts more arrivals than the island's capital, Palermo, came a month after a fire at a terminal building led to weeks of disruptions for passengers.
The last major eruption of Etna was in 1992.