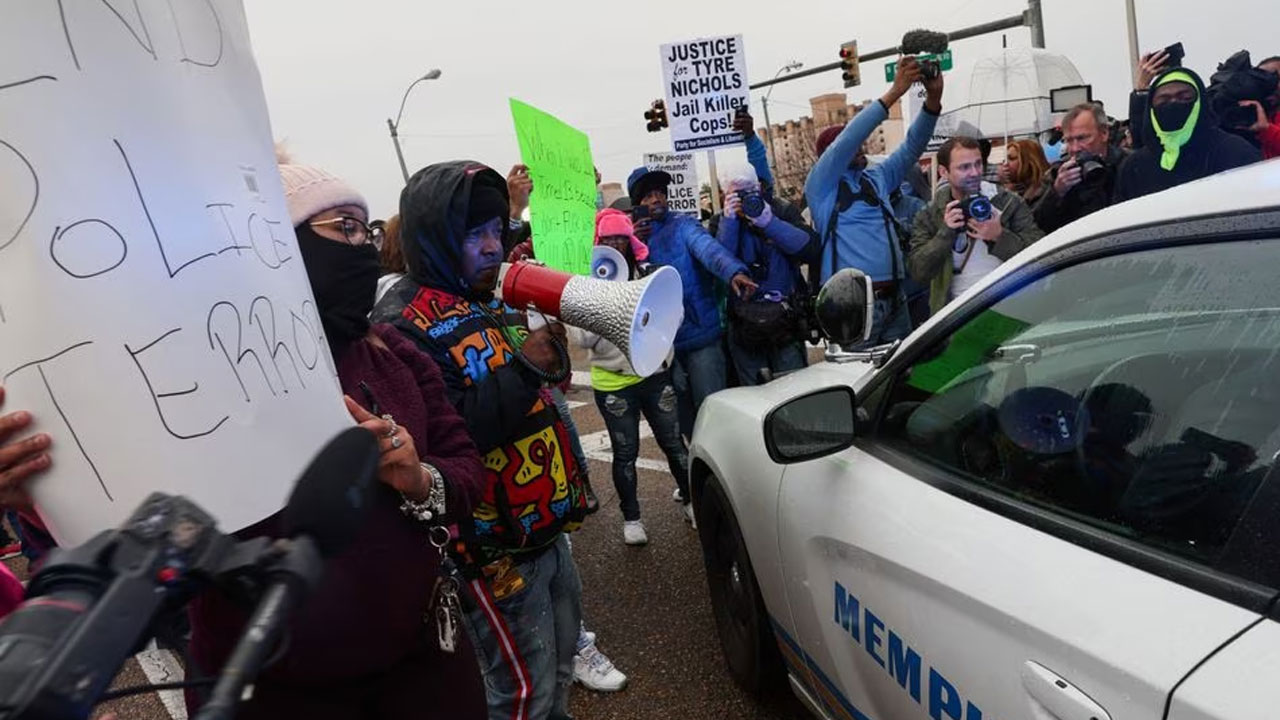 [Source: Reuters]
The specialized police unit that included at least some of the Memphis officers involved in the fatal beating of Tyre Nichols was disbanded on Saturday, the police department announced, as more protests were planned in U.S. cities a day after a harrowing video of the attack was released.
In a statement, the department said it was permanently deactivating the SCORPION unit after the police chief spoke with members of Nichols' family, community leaders and other officers.
Video recordings from police body-worn cameras and a camera mounted on a utility pole showed Nichols, a 29-year-old Black man, repeatedly calling "Mom!" as officers kicked, punched and struck him with a baton in his mother's neighborhood after a Jan. 7 traffic stop. He was hospitalized and died of his injuries three days later.
Article continues after advertisement
The release of the clips on Friday sparked protests in Memphis and elsewhere and prompted numerous cities to prepare for additional demonstrations on Saturday.
Nichols' family and officials, including President Joe Biden, have expressed outrage and sorrow but have urged protesters to remain peaceful. Demonstrations so far have been free of violence.
Five officers involved in the beating, all Black, were charged on Thursday with murder, assault, kidnapping and other charges. All have been dismissed from the department.
In Memphis on Saturday, protesters chanting, "Whose streets? Our streets!" angrily catcalled a police car that was monitoring the march, with several making obscene gestures. Some cheered loudly when they learned of the disbandment of SCORPION.