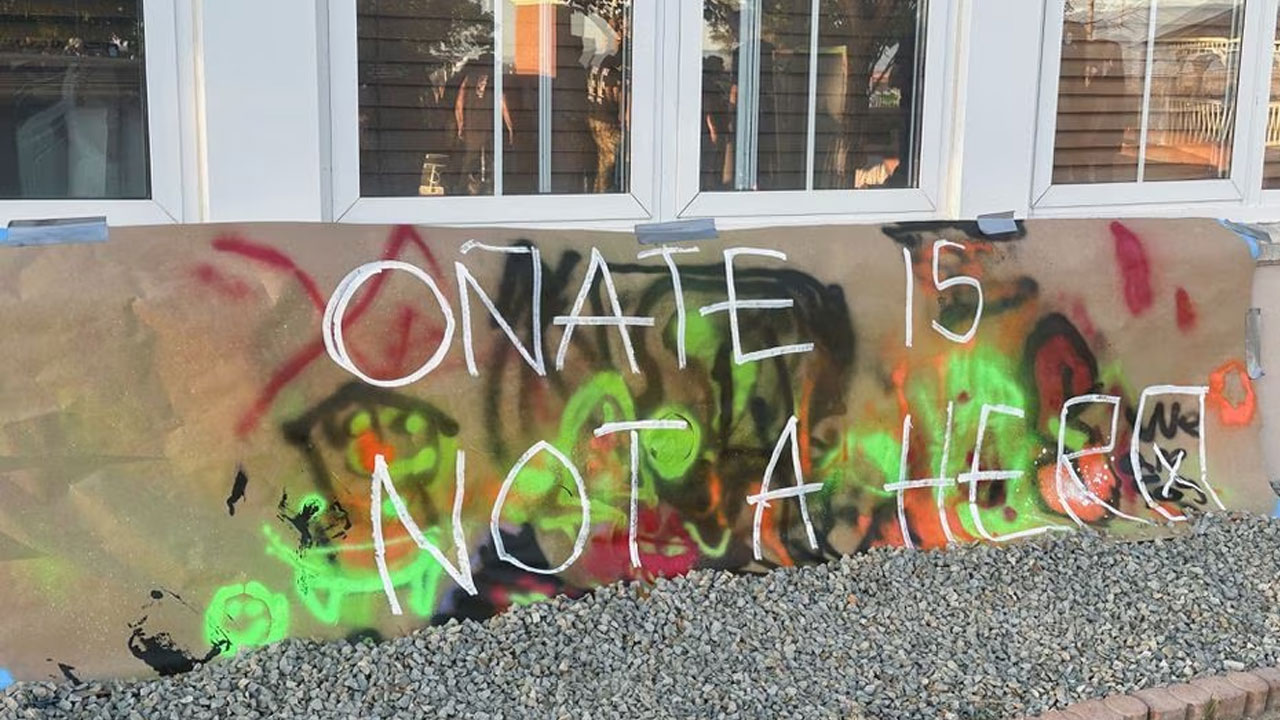 [Source: Reuters]
A man was shot in New Mexico on the site where authorities planned to reinstall a statue of a Spanish conquistador who brutally colonized the U.S. state, a witness and police reported, adding a suspect was in custody.
The shooting took place around noon at the Rio Arriba County building in Espanola after a scuffle between protesters and a counter protester wearing a "Make America Great Again" hat, said Mateo Peixinho, an organizer at the rally against the statue.
New Mexico resident Ryan Martinez, 23, was taken into custody as the suspected shooter after leaving the event in a car, said Rio Arriba County sheriff's office Major Lorenzo Aguilar.
Article continues after advertisement
A Hopi Native American man from Seattle, Washington, was shot, according to Peixinho. The victim was in stable condition after being airlifted to University of New Mexico hospital, Albuquerque where he was in surgery to have a bullet removed from his chest, said Christina Castro an organizer at the rally.
The county halted the reinstallation of 16th-century Spanish conquistador Juan de Onate's statue planned for Thursday after protests over the return of the bronze figure, removed three years ago during nationwide anti-racism demonstrations.
Peixinho said he spoke to Martinez, the alleged shooter, before the incident and he said the man was unhappy authorities had not gone ahead with the reinstallation.
The Santa Fe New Mexican showed a picture of a man at the protest it identified as Martinez wearing a red MAGA hat.
Onate is known for the 1599 massacre of a pueblo tribe, leading a group of Spanish settlers into what is now New Mexico.
The wounded man was in New Mexico for a climate conference and had traveled to Espanola to take part in the rally organized by the Red Nation Native rights group, Peixinho said.
Red Nation showed a picture of a man it identified as Martinez on its Facebook page, saying he was from Albuquerque and pushed through the group's "protection barrier" at the rally before shooting one of its "protectors."