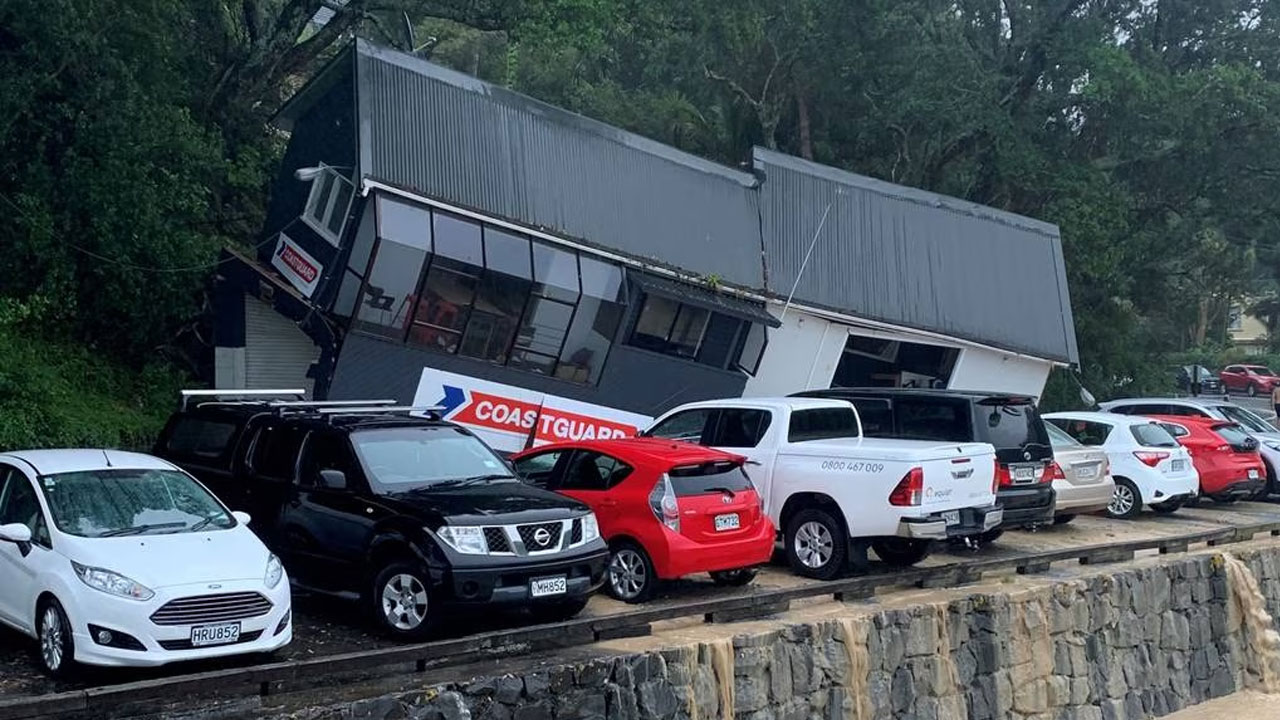 [Source: 1News]
The coastguard building in Titirangi, Auckland was brought down by a landslip around 6.40pm yesterday.
An eyewitness, Reuben Moore, told 1News it was "very scary" as the slip happened just 2 metres away from guests who were at a wedding next door.
He said attendees were apprehensive about the situation but continued to party. He believes there were no coast guards at the scene when it occurred.
Article continues after advertisement
It will be a "memorable wedding, where the bride and groom will laugh in a few years' time thinking about it," he said.
It comes after a catastrophic day in Auckland yesterday with floods devastating the city.
Prime Minister Chris Hipkins is urging Aucklanders to stay put today and support each other.
Fire and Emergency NZ said they received more than 2000 111 calls yesterday and say they are working through the backlog today.