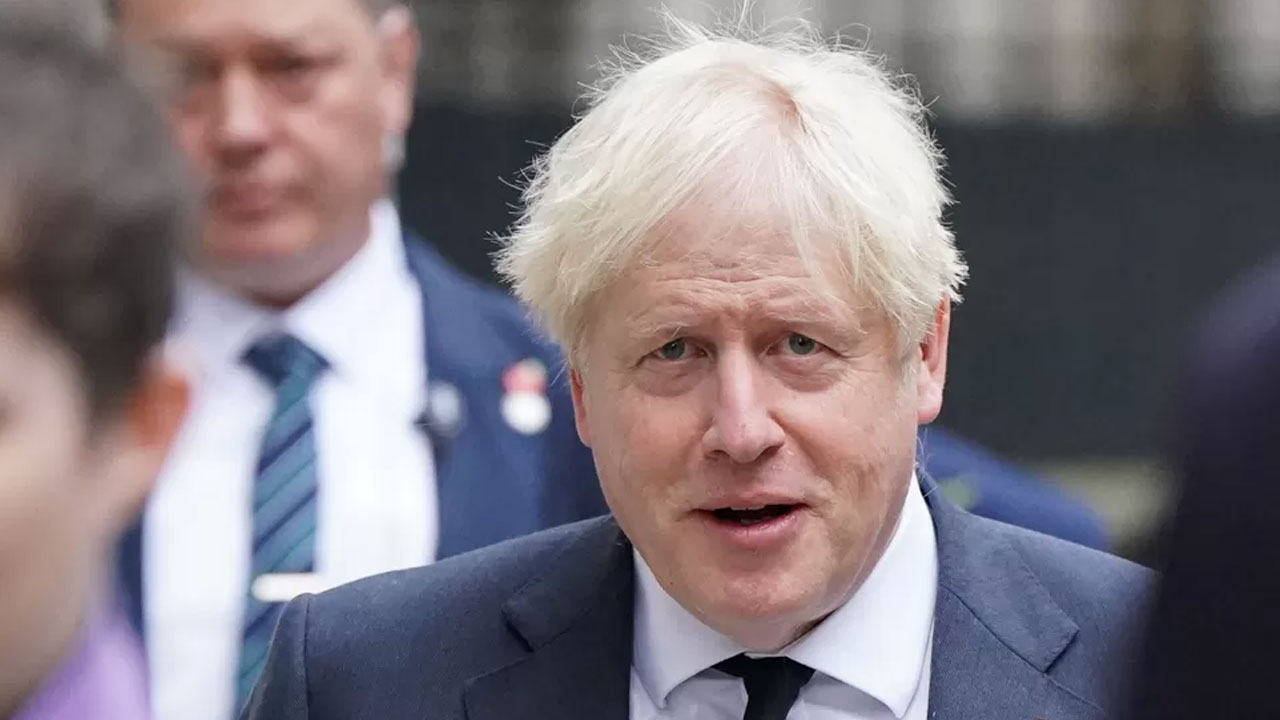 [Source: BBC]
Labour is calling for a parliamentary investigation into claims the chairman of the BBC helped Boris Johnson secure a loan guarantee, weeks before the then-PM recommended him for the role.
The Sunday Times says Richard Sharp was involved in arranging a guarantor on a loan of up to £800,000 for Mr Johnson.
Mr Sharp said he had "simply connected" people and there was no conflict of interest.
Article continues after advertisement
Mr Johnson's spokesman said he did not receive financial advice from Mr Sharp.
He also dismissed Labour's suggestion Mr Johnson could have breached the code of conduct for MPs "through failing to appropriately declare the arrangement" on his Parliamentary register of interests.
On Sunday the Cabinet Office said Mr Sharp was appointed following a "rigorous appointments process" and all the correct recruitment processes were followed.
Labour's chairwoman Anneliese Dodds has written to the Parliamentary Commissioner for Standards, Daniel Greenberg, asking for "an urgent investigation into the facts of this case".
Foreign Secretary James Cleverly told the BBC's Laura Kuenssberg that "of course perception matters". But he added Mr Sharp was an "incredibly accomplished, incredibly successful individual", and there was "no doubt he was appointed on merit".
He also said it was not "unusual for someone to be politically active prior to their appointment to senior BBC positions".
Mr Sharp declined to appear on Laura Kuenssberg on Sunday but told the show "the claim that there was anything financial involved is not true".
Meanwhile, Mr Johnson travelled to Ukraine on Sunday to visit parts of Kyiv and meet with President Zelensky.
Mr Johnson was reported to be in financial difficulty in late 2020.
The Sunday Times says multimillionaire Canadian businessman Sam Blyth – a distant cousin of Mr Johnson – raised with Mr Sharp the idea of acting as Mr Johnson's guarantor for a loan. It is not clear where the loan agreement itself came from.
Mr Sharp – a Conservative Party donor who at the time was applying to be the chairman of the BBC – contacted Simon Case, the then-cabinet secretary and head of the civil service. The paper says a due diligence process was then instigated.
The Cabinet Office later wrote a letter telling Mr Johnson to stop seeking Mr Sharp's advice about his personal finances, given the forthcoming BBC appointment, the Times says. BBC News has not seen the letter.
On Sunday afternoon a Cabinet Office spokesperson said: "Mr Sharp reminded the cabinet secretary about the BBC appointment process and asked for advice given his existing relationship with Boris Johnson.
"They agreed that he could not take part in discussions involving the then prime minister, given the appointment process. This was accepted by Mr Sharp to avoid any conflict or appearance of any conflict of interest and the then prime minister was advised accordingly."
According to the Times, Mr Sharp, Mr Blyth and Mr Johnson had dinner together at Chequers before the loan guarantee was finalised, although they deny the PM's finances were discussed then.
Former Goldman Sachs banker Mr Sharp was announced as the government's choice for the new BBC chairman in January 2021. The government's choice is ultimately decided by the prime minister, on the advice of the culture secretary, who is in turn advised by a panel.
The BBC chairman heads the board that sets the corporation's strategic direction and upholds its independence.
Candidates for such publicly-appointed roles are required to declare any conflicts of interest.
In a statement, Mr Sharp said: "There is not a conflict when I simply connected, at his request, Mr Blyth with the cabinet secretary and had no further involvement whatsoever."
A Cabinet Office spokesperson said: "Richard Sharp was appointed as chairman of the BBC following a rigorous appointments process including assessment by a panel of experts, constituted according to the public appointments code.
"There was additional pre-appointment scrutiny by a House of Commons Select Committee which confirmed Mr Sharp's appointment. All the correct recruitment processes were followed.
"The recruitment process is set out clearly and transparently in the governance code on public appointments and overseen by the Commissioner for Public Appointments."
Labour had already written to the Parliamentary Commissioner for Standards calling for an investigation into the reports Mr Blyth had set up the loan guarantee.
The guarantee is a promise by one party – known as a guarantor – to assume the debt obligation of a borrower if that borrower defaults.
In her letter to the commissioner, Ms Dodds cites the Sunday Times story, saying she was concerned that Mr Johnson may have breached rules "by asking for an individual to facilitate a guarantee on a loan whom he would later appoint to a senior public role".
She said that a "lack of transparency" may "give the impression that this was a quid pro quo arrangement, something which would undermine the integrity of the democratic process, and calls into question the process by which the chairman of the BBC was appointed".
Shadow culture minister Lucy Powell has also sent a letter to the Commissioner for Public Appointments to look into the selection process for the chair of the BBC.
She wrote: "It is vital that the public and Parliament can have trust in this process and it is free from any real or perceived conflict of interest."
A spokesman for Mr Johnson said: "Richard Sharp has never given any financial advice to Boris Johnson, nor has Mr Johnson sought any financial advice from him. There has never been any remuneration or compensation to Mr Sharp from Boris Johnson for this or any other service.
"Mr Johnson did indeed have dinner with Mr Sharp, whom he has known for almost 20 years, and with his cousin. So what? Big deal.
"All Mr Johnson's financial arrangements have been properly declared and registered on the advice of officials."
A BBC spokesman said: "The BBC plays no role in the recruitment of the chair and any questions are a matter for the government."