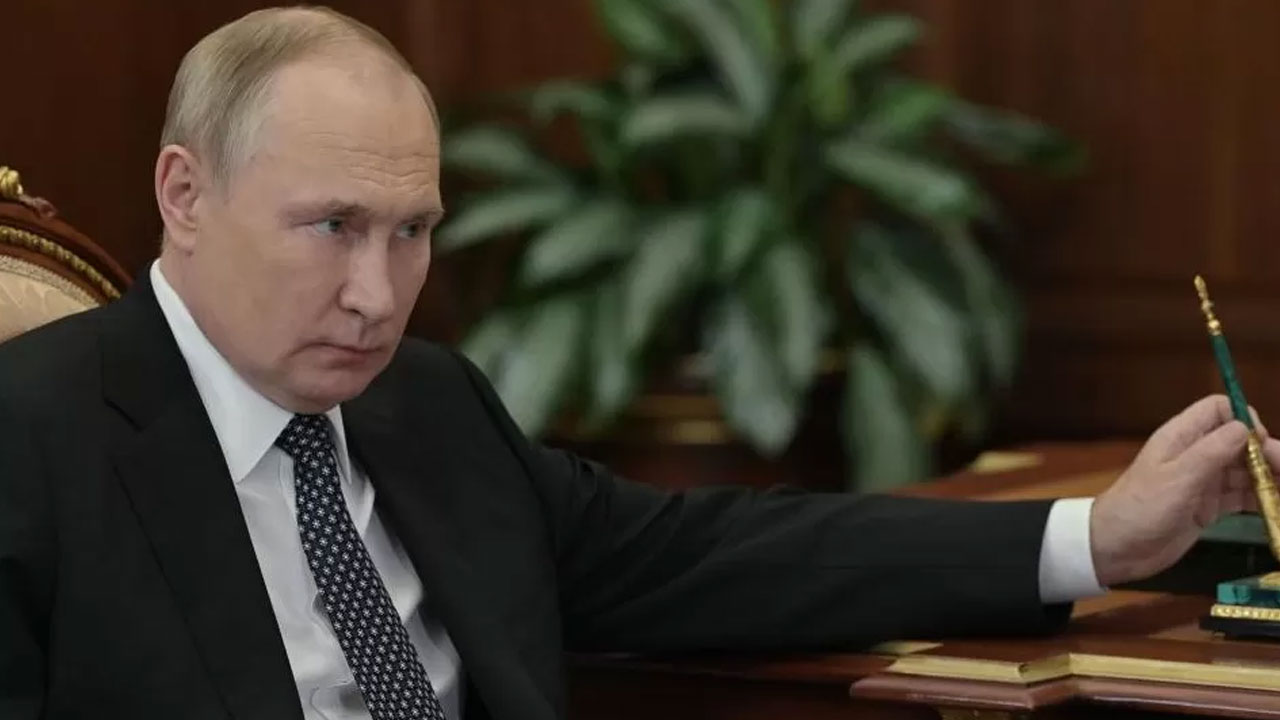 [Source: BBC News]
Russian President Vladimir Putin has ordered his defence minister to impose a 36-hour ceasefire on the Ukrainian frontline, beginning on Friday.
The ceasefire, scheduled to start at 12:00 Moscow time (09:00 GMT), will coincide with the Russian Orthodox Christmas.
Mr Putin asked Ukraine to reciprocate, but Kyiv quickly rejected the request.
Article continues after advertisement
Ukraine's foreign minister has said the announcement "cannot and should not be taken seriously".
The Kremlin statement appeared to stress that President Putin ordered his troops to stop fighting not because he was de-escalating – Putin never de-escalates – but because he had listened to an appeal from the head of the Russian Orthodox Church.
Patriarch Kirill had, earlier in the day, called for a Christmas truce to allow believers to attend church services for Orthodox Christmas.
The Russian Orthodox Church celebrates Christmas Day on 7 January, according to the Julian calendar.
A Kremlin statement said: "Taking into consideration the appeal by [Kirill], the president hereby instructs the minister of defence of the Russian Federation to impose a ceasefire regime along the entire line of contact in Ukraine" for the 36-hour period.
Mr Putin's order called on Ukraine to reciprocate so that the "large numbers of Orthodox believers [who] reside in areas where hostilities are taking place" could celebrate Christmas Eve on Friday and Christmas Day on Saturday.
In a statement on Twitter soon after, Ukrainian presidential adviser, Mykhailo Podolyak, said there could be no "temporary truce" until Russian forces withdrew from all the areas they had occupied.
He later called it a "propaganda gesture", a "trivial ploy", and an attempt by Russia to invite pressure on Ukraine from European countries by pretending it was "humanistic".
Russia was trying to buy time to regroup and build fortifications, he added.
Ukraine's Foreign Minister, Dmitro Kuleba, echoed these sentiments, saying Russia had repeatedly ignored President Volodymyr Zelensky's propositions for peace. He pointed to Russia's shelling of Kherson on Christmas Eve and strikes on New Year's Eve as evidence of Moscow's inability to cease hostilities during religious holidays.
US President Joe Biden said Mr Putin was simply "trying to find some oxygen".
The Kremlin's ceasefire fits in nicely with a common narrative in Moscow, one that is aimed primarily at the domestic audience. That is – that the Russians are the good guys, and it is Ukraine and the West that are threatening Russia.
The truce is also a handy tool that can be used to demonise Ukraine – as the Ukrainians have dismissed the proposal, Moscow will claim that Kyiv does not respect religious believers and has no desire for peace.
But it should not be forgotten that it was Russia who started this war by launching an unprovoked invasion of its neighbour.
The move also comes just a few days after a large number of Russian troops were killed in a Ukrainian strike on a temporary barracks in the occupied Ukrainian city of Makiivka.
The Russian Defence Ministry put the death toll at 89, making it the highest single loss of life admitted by Moscow since the war began.
Relatives of the dead, as well as some politicians and commentators, expressed anger over what happened in Makiivka and blamed incompetent military officials. The incident happened on New Year's Eve – the most important holiday in the Russian calendar.
Political analyst Tatyana Stanovaya says that it is possible the Kremlin wants to ensure no more major loss of life occurs on another important Russian holiday.
"Putin really does not want a repetition of that on Orthodox Christmas Day," she wrote.
Earlier, Turkish President Recep Tayyip Erdogan asked Mr Putin to declare a "unilateral" ceasefire in Ukraine so that both sides could negotiate.
The Russian Orthodox Church is by far the largest of the Eastern Orthodox churches, but there are others.
Some people in Ukraine celebrate Christmas on 25 December, others on 7 January. Both days are public holidays in the country.
This year, for the first time, the Orthodox Church of Ukraine said it would allow its congregations to celebrate Christmas on 25 December, as do some other denominations in western Ukraine.
The church split with the similarly named Ukrainian Orthodox Church (UOC) in 2018.
The UOC itself was tied to Moscow's religious leadership until Russia's invasion, and some of its top clergy have been accused of still covertly supporting Moscow.
A few hours after Russia's ceasefire announcement, Germany became the latest country to offer additional military support to Ukraine – saying it would follow the US in providing a Patriot air defence missile system.
It comes after France said on Wednesday that it would send armoured fighting vehicles.
Kyiv has repeatedly called for more aid from its international allies in the face of continuing Russian aggression.