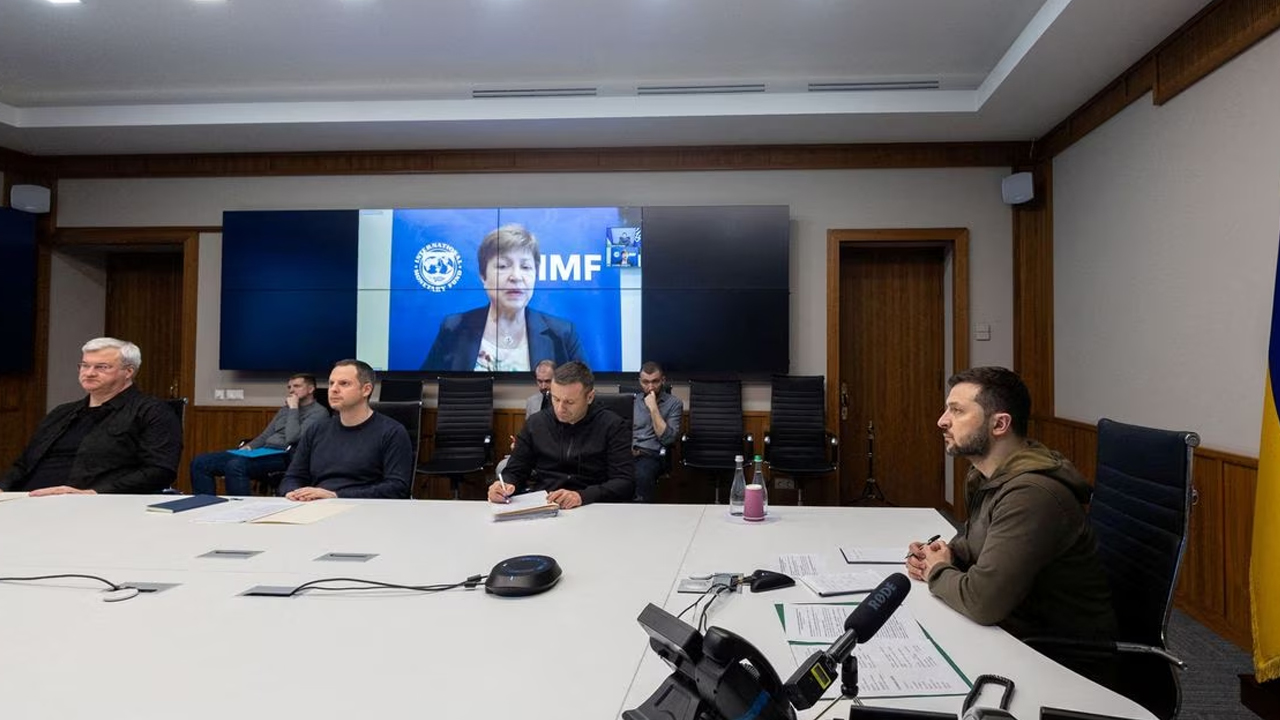 "Russia's invasion of Ukraine continues to have a devastating economic and social impact," she said, lauding Ukrainian authorities for maintaining "overall macroeconomic and financial stability" despite the strains of the war.
The decision formalizes an IMF staff-level agreement reached with Ukraine on March 21 that takes into consideration Ukraine's path to accession to the European Union after the war.
Ukrainian President Volodymyr Zelenskiy welcomed the new funding.
Article continues after advertisement
"It is an important help in our fight against Russian aggression," he said on Twitter. "Together we support the Ukrainian economy. And we are moving forward to victory!"
U.S. Treasury Secretary Janet Yellen, who pushed hard for the past year to secure the IMF funding package and paid a surprise visit to Ukraine in February, said the package would help secure the country's economic and financial stability and set the foundation for long-term reconstruction.
"I call on all other official and private creditors to join this initiative to assist Ukraine as it defends itself from Russia's unprovoked war," she said in a statement. "The United States will continue to stand by Ukraine and its people for as long as it takes."
The IMF said international financial institutions, private-sector firms, and most of Ukraine's official bilateral creditors and donors backed a two-step debt treatment process for Ukraine that includes adequate financing assurances on debt relief and concessional financing during and after the program.
The broad support reassured the IMF, the senior Treasury official said, adding, "That was really helpful for them to see that we really mean to be there for the long haul."
LONGER WAR SCENARIO
IMF official Gavin Gray told reporters the fund's baseline scenario assumed the war would wind down in mid-2024, resulting in the projected financing gap of $115 billion, which would be covered by the multilateral and bilateral donors and creditors.
The fund's "downside scenario" saw the war continuing through the end of 2025, opening a much larger $140 billion financing gap that would require donors to dig deeper, he said.
Gray said the program had been designed to function, even if economic circumstances were "considerably worse" than the baseline. He said the countries providing financing assurances had agreed to work with the IMF to ensure Ukraine was able to service its debt to the IMF if larger sums if needed.
Ukraine will face quarterly reviews beginning as early as June, he said.