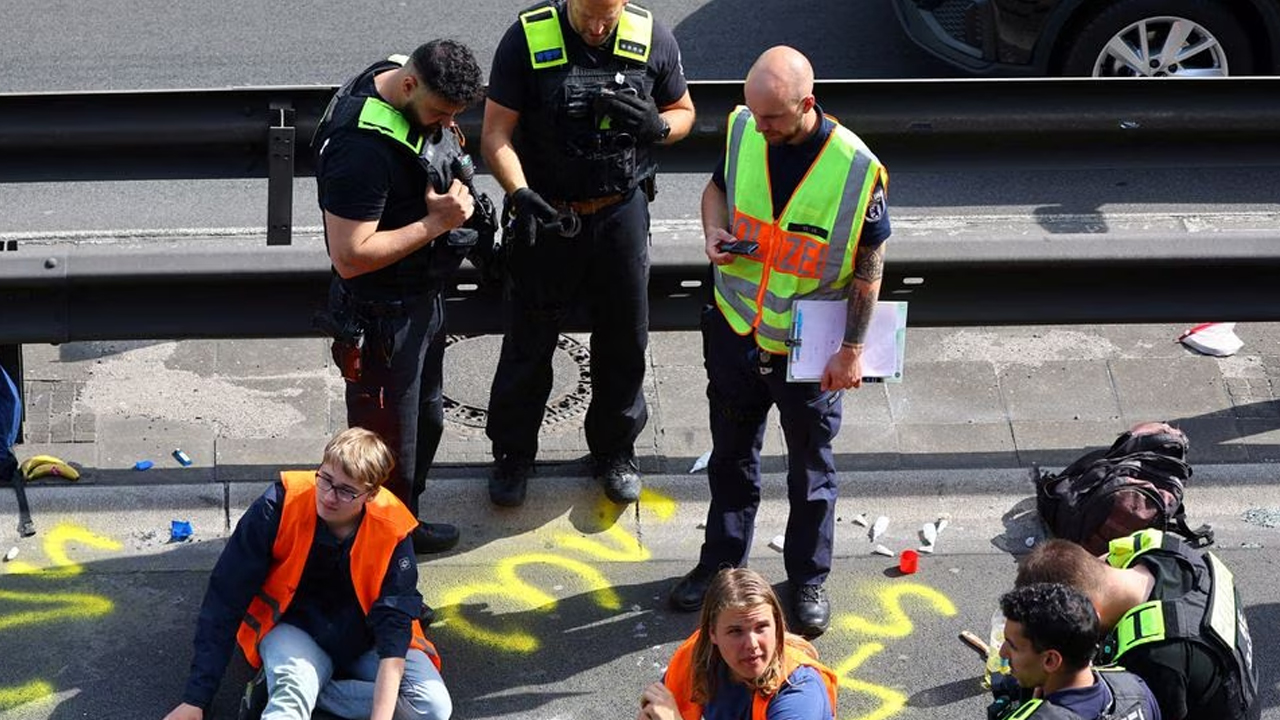 [Source: Reuters]
German authorities on Wednesday searched 15 properties nationwide in an investigation into protests by Last Generation climate activists who have caused large-scale disruption by gluing themselves to roads and blocking rush-hour traffic.
Amid the protests in recent months, Berlin's ruling coalition, including the environmentalist Greens, has been arguing over how far policy to combat climate change can go before overburdening the finances of both the state and ordinary citizens.
Prosecutors are investigating seven suspects aged between 22 and 38 on suspicion of forming or backing a criminal organisation, police said. No arrests have been made.
Article continues after advertisement
"At the current stage of the proceedings, we have affirmed the facts of criminal association," said Klaus Ruhland, Munich public prosecutor's office spokesperson, and evidence seized in searches would be evaluated in the coming weeks.
Last Generation said all of its activities were transparent and not criminal, and that activists show their faces and names during protests and announce their events in advance.
"Do we have to experience a drought in Germany first, suffer from food shortages …, before we understand that Last Generation is … not criminal?" spokesperson Aimee Van Baalen told journalists in Berlin on Wednesday.
She urged all Germans to join the next protest marches by the group set for May 31 to press demands for quicker and tougher action against climate change, including a ban on the use of fossil fuels by 2030.
"We must now continue to resist," she said.
Police said the seven suspects are believed to have been raising funds to finance further crimes on behalf of Last Generation, collecting at least 1.4 million euros ($1.54 million) in donations.
Bavarian state police said they had shut down the homepage of the group's website, as donating to the group was considered illegal.
Two of the defendants are suspected of sabotaging the Trieste-Ingolstadt oil pipeline – deemed critical infrastructure and so subject to special protection – in April last year.
Other German environmental groups criticised the searches, saying they undermined the constitutional right to peaceful protest.
In remarks quoted by Funke Media Group, Interior Minister Nancy Faeser said the rule of law in Germany was clear – "legitimate protest always ends where criminal offences are committed and the rights of others are violated".