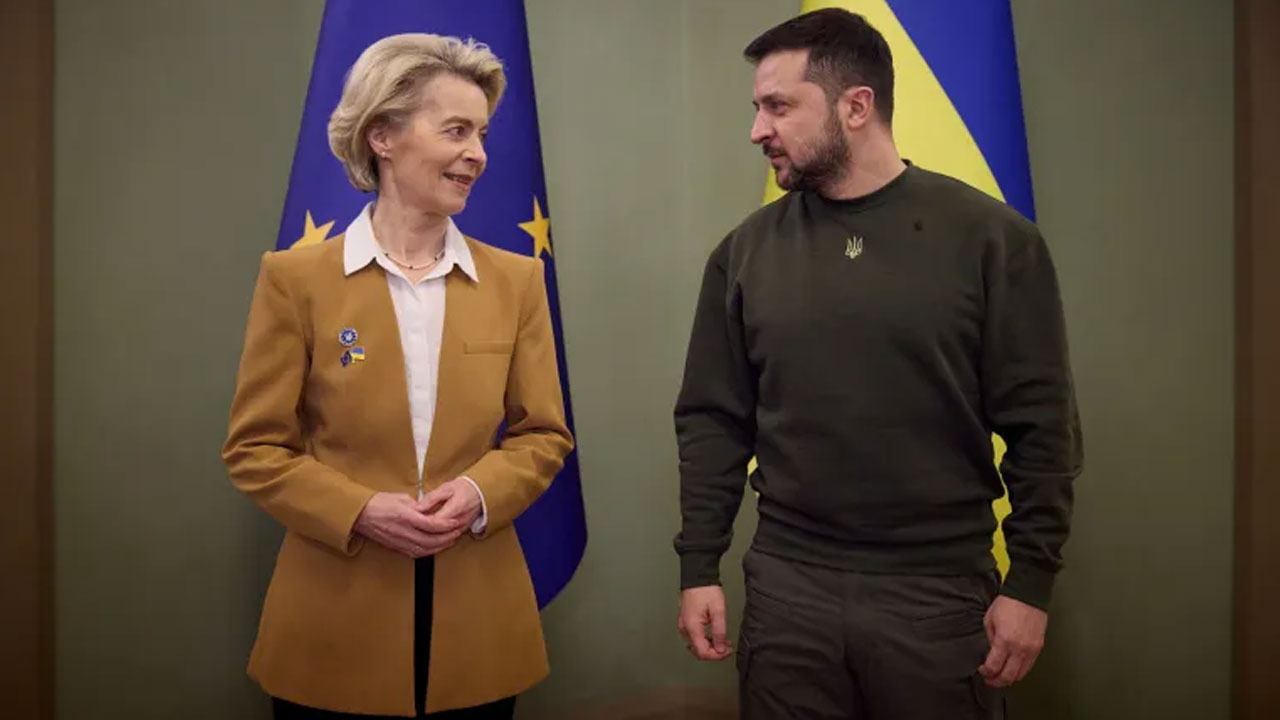 [Source: Aljazeera]
European Union leaders have arrived in Kyiv for talks with Ukraine's government, bringing the promise of new sanctions against Russia but disappointing Ukraine's hopes for swift membership to the EU.
The head of the group's executive commission, Ursula von der Leyen, arrived in Kyiv by train on Thursday, a symbolic journey to demonstrate support for Ukraine as the first anniversary of Russia's February 24 invasion nears.
Senior members of the EU's executive met their counterparts in the Ukrainian government and von der Leyen and the chairman of the 27 EU national leaders, Charles Michel, will convene talks with Ukrainian President Volodomyr Zelenskyy on Friday.
Article continues after advertisement
Zelenskyy has urged the EU to impose more punitive measures against Russia, but the 10th round of sanctions the bloc is preparing for the anniversary are likely to fall short of the Kyiv government's demands.
"Today … we reached a very important mutual understanding," Zelenskyy said in his Thursday night video address. "That only together – a strong Ukraine and a strong European Union – can we defend the life that we value, and through our further integration, provide energy and motivation for our people to fight on regardless of obstacles and threats."
The gathering is the first of its kind to take place in Kyiv since the Russian invasion.
EU states have offered Kyiv political, economic and military backing throughout the war and von der Leyen told reporters during a news conference on Thursday alongside Zelenskyy, that existing sanctions were "eroding" Russia's economy and "throwing it back by a generation".
But despite the shows of solidarity, Ukraine's desire to join the bloc is unlikely to be met anytime soon.
After a recent Ukrainian crackdown on high-level corruption, EU leaders are set to dash Kyiv's hopes of swift membership by underlining the need for more anti-corruption measures.
Al Jazeera's Natacha Butler, reporting from Kyiv, said Ukraine "wants to be part of the European Union and turn to the West".