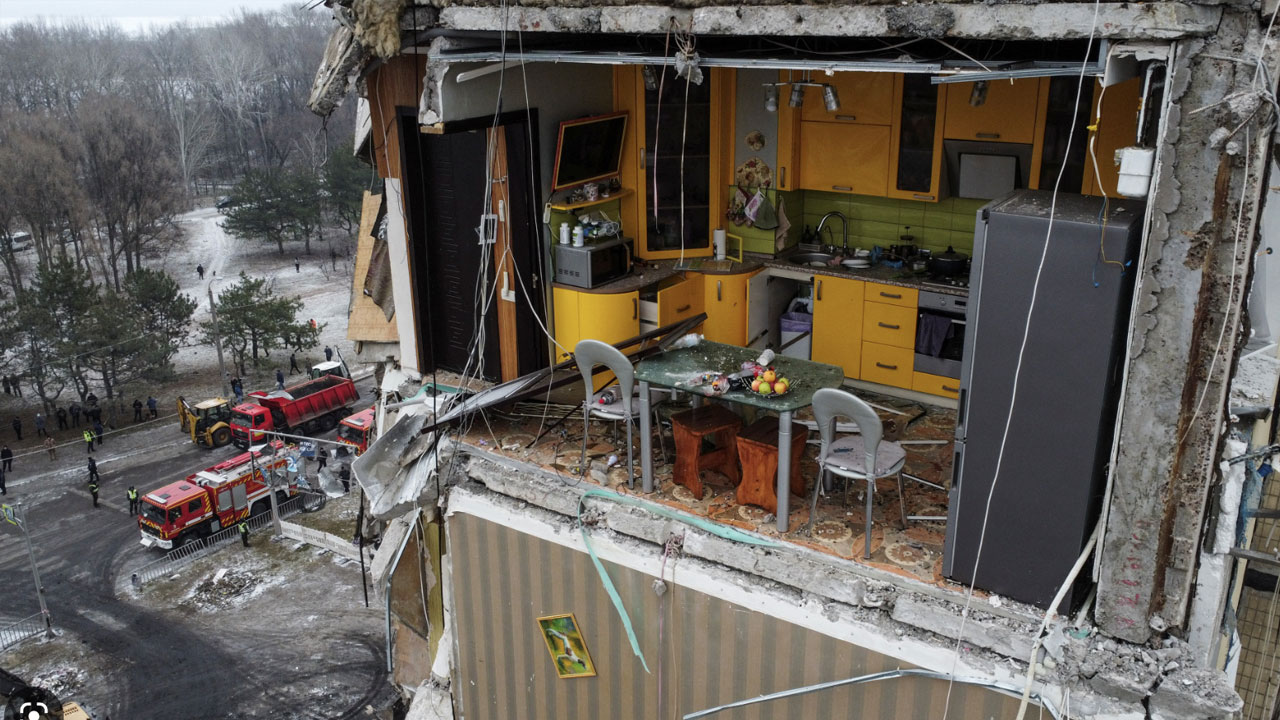 [Source: Reuters]
The death toll from a Russian missile strike in the Ukrainian city of Dnipro rose to 40 on Monday, with dozens more missing, making it the deadliest civilian incident of Moscow's three-month campaign of firing missiles at cities far from the front.
Ukraine says the mass civilian deaths, which it describes as terrorism, demonstrate why it needs more weapons to defeat Russian forces 11 months after they invaded. Russia denies intentionally targeting civilians.
German Defence Minister Christine Lambrecht resigned on Monday as her government came under rising pressure to let allies send Ukraine German heavy tanks, at the start of what looks like a pivotal week for Western plans to further arm Kyiv.
Article continues after advertisement
Officials acknowledged little hope of finding anyone else alive in the rubble of Saturday's attack in the central city of Dnipro, but President Volodymyr Zelenskiy said the rescue operation would go on "as long as there is even the slightest chance to save lives".
"Dozens of people were rescued from the rubble, including six children. We are fighting for every person!" Zelenskiy said in an overnight televised address.
Dnipro was in mourning on yesterday.
A serviceman in uniform laid flowers and sobbed, clutching his head in grief next to an impromptu shrine to the dead at a bus stop across the street from a gaping hole where the apartment block had stood.
The missile flattened all nine storeys in a section of the long concrete housing unit. Rescue workers shovelled through debris more than 48 hours after the attack.
Russia, which since October has been conducting large scale strikes on Ukrainian cities mainly targeting power generation infrastructure, said it was not to blame for the destruction in Dnipro as it was caused by Ukrainian air defences. Kyiv says the apartment building was hit by a Russian ship-to-ship missile, a type that Ukraine does not have the capability to shoot down.
At least 40 people were killed in the attack with 30 still unaccounted for, city official Gennadiy Korban said. He said 75 people were wounded, including 14 children.