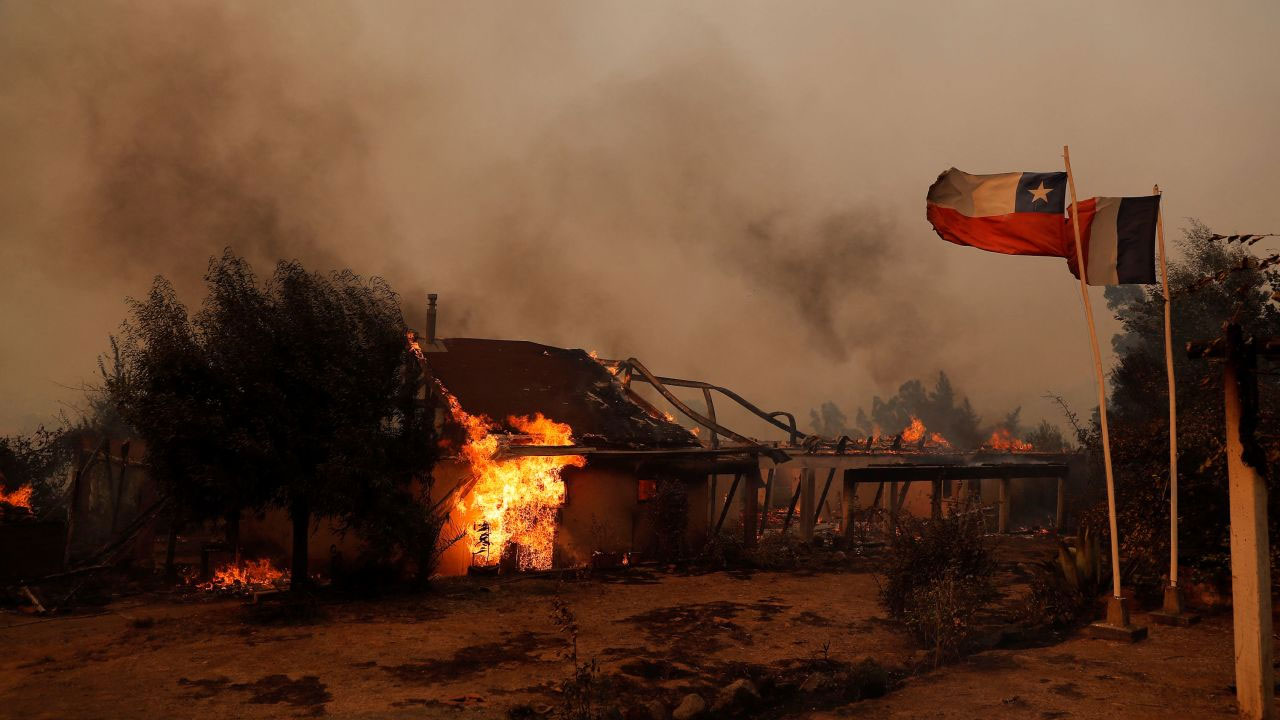 Flames consume a house during a fire in Santa Juana, Concepcion province, Chile on February 3, 2023. [Source: CNN News]
At least 22 people have died in connection with widespread forest fires in south-central Chile, according to government officials.
Interior Minister Carolina Tohá confirmed during a news conference on Saturday that 22 people are dead. There are 1,429 people in shelters, 554 injured and 16 suffering severe burns who are in serious condition, she said.
Twenty-eight of the hundreds of fires in Chile in recent days have burned the amount of forest and woodland the country typically loses over the course of a year, Tohá said.
Article continues after advertisement
The minister also described record-high temperatures in several of the affected regions of Chile.
"The thermometer has reached levels that we've never seen until now," Tohá said.
On Saturday, President Gabriel Boric announced via Twitter that neighboring Argentina will send firefighters and machinery to combat the fires engulfing Chile's south-central area, according to CNN Chile.
Boric said he had spoken to his Argentinian counterpart, Alberto Fernández, to "coordinate and thank Argentina in the fight against the fires. Besides firefighters, we will receive machinery."
Boric added that he will seek further help fighting the fires from other countries.
"We are arranging support from various countries to face the emergency. We will not leave them alone," he said tweeted.