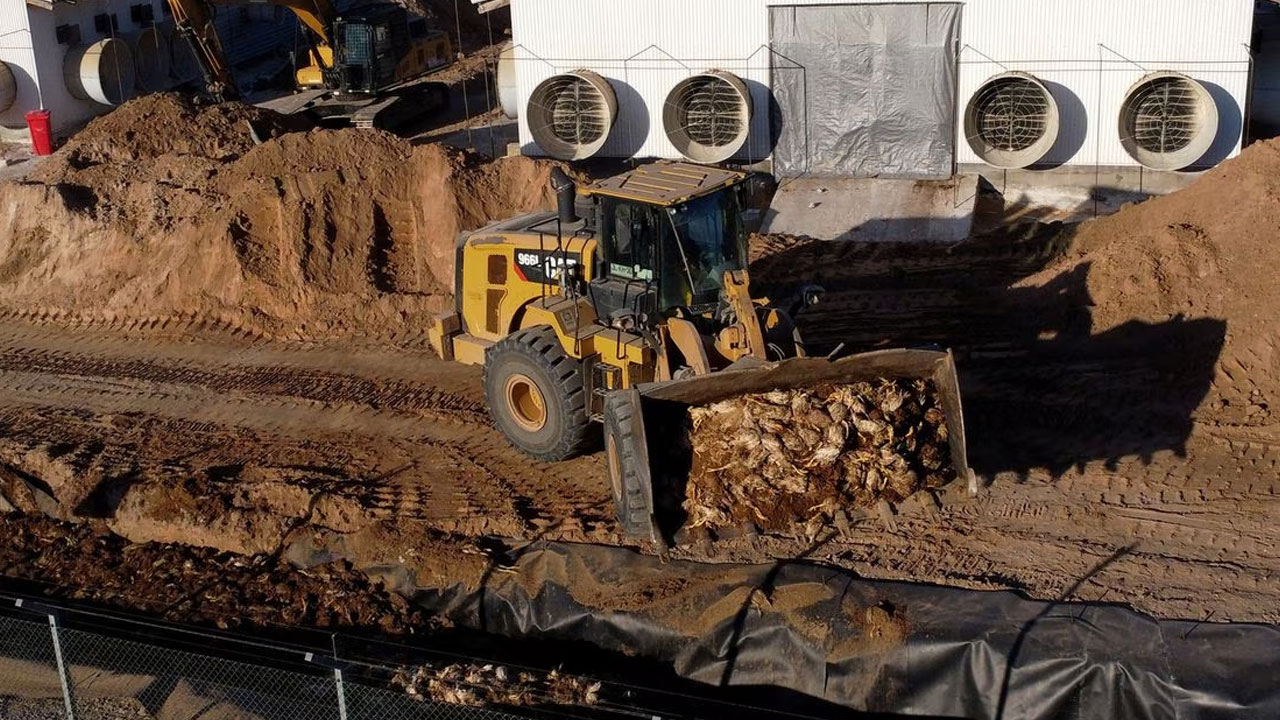 A backhoe carries dead chickens to a pit at a poultry farm after Chilean authorities confirmed the country's first outbreak of avian flu in poultry, in Rancagua, Chile March 15, 2023. [Source: Reuters]
Around 40,000 poultry were culled and buried in central Chile after the country detected its first case of bird flu in an industrial setting.
Carlos Orellana, head of livestock protection for Chile's farming and livestock SAG agency, said it was a "limited event" and authorities haven't detected more cases in the surrounding area.
The outbreak was detected on Monday in a plant belonging to meat producer Agrosuper, in Rancagua in central Chile, leading the government to suspend chicken exports for a 28-day period.
Article continues after advertisement
Cases of bird flu, mostly in wild animals, have been detected in Chile since late last year. Argentina confirmed its first case in industrial poultry last month, causing it to suspend avian product exports.
Brazil, the world's largest chicken exporter, still remains free of bird flu but has investigated several suspected cases. South American health authorities created a regional technical committee earlier this month to deal with bird flu outbreaks.
Ximena Aguilera, Chile's health minister, said that while the country has seen cases in marine mammals, there has been no human-to-human transmission but the ministry is closely following workers and people who have been exposed to bird flu.