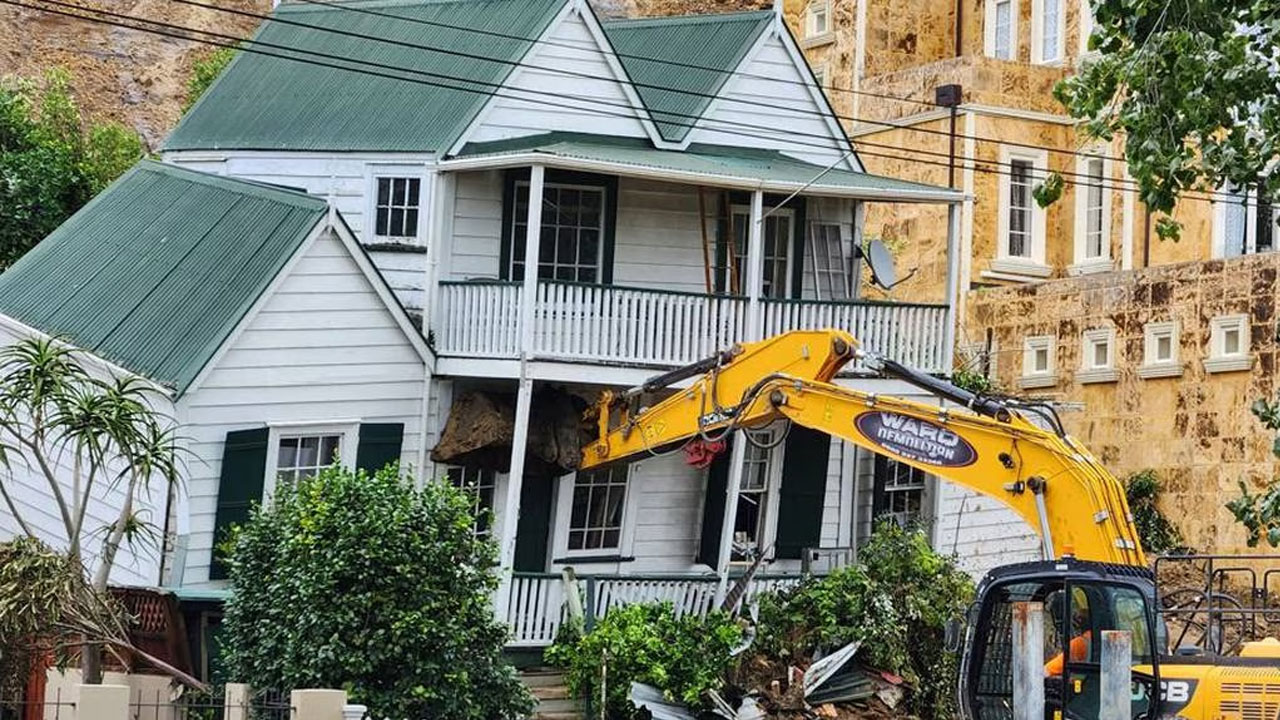 A slip-damaged house in Auckland's Remuera, on Shore Rd, is being demolished today after the storm. [Source: 1News]
A severe thunderstorm warning has been issued for Waikato, Hauraki, Matamata-Piako and Waipa in New Zealand.
"This line of severe thunderstorms is moving towards the southwest, and is expected to lie from KAIHERE to PATETONGA to TE MIRO at 10:07 pm and from TANIWHA to HOE-O-TAINUI to MATANGI at 10:37 pm," MetService said.
"These thunderstorms are expected to be accompanied by torrential rain."
Article continues after advertisement
The Auckland Council says 72 building inspectors were deployed on Saturday to undertake "rapid impact assessments" of buildings and houses impacted by slips and flood damage.
"Early on Sunday morning a full-scale building assessment operation began with 130 council inspectors from Auckland and a further 15 inspectors from Hamilton and Tauranga.
"The operation will cover more than 5000 dwellings and commercial buildings in over 25 suburbs," the council said in a media release.
Northland and Auckland are under a severe thunderstorm watch until 10am tomorrow, with a warning that "rainfall of this intensity can cause surface and/or flash flooding, especially about low-lying areas such as streams, rivers or narrow valleys, and may also lead to slips".
Orange heavy rain warnings are in place for Northland until noon tomorrow and Auckland including Great Barrier Island until 7am tomorrow.
Heavy rain watches are in place for Coromandel Peninsula until 3am tomorrow, Waikato north and west of Cambridge until 5am tomorrow, Tasman northwest of Motueka from midnight tonight until 3pm tomorrow, and the Richmond and Bryant Ranges, the Rai Valley area and the Marlborough Sounds until noon tomorrow.