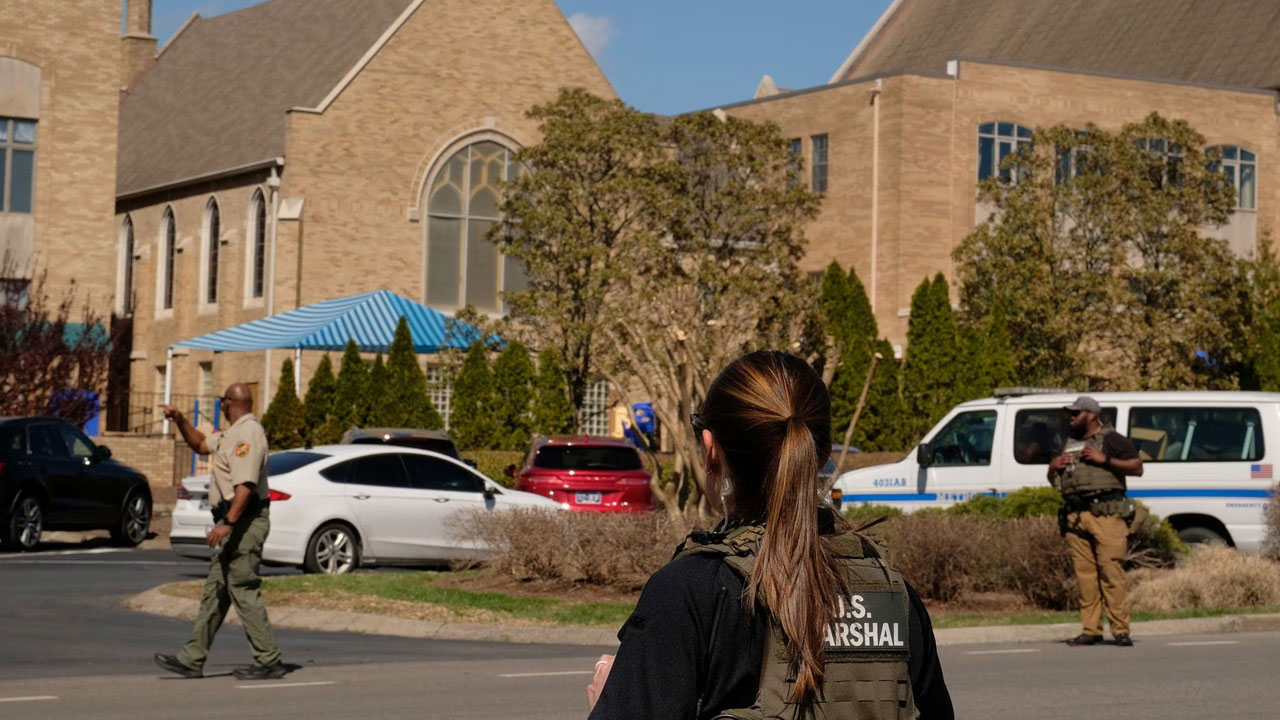 [Source: Reuters]
The 200 young children enrolled at the Covenant School, a private Christian elementary school in Nashville, Tennessee, start each day with chapel and study the Bible twice a week.
"The beauty of a PreSchool-6th school is in its simplicity and innocence," the introductory paragraph of the school's website reads. "Students are free to be children."
The school became the site of the latest mass shooting in the U.S., when a 28-year-old former student opened fire with an assault weapon, killing three children and three adults before being shot dead by police.
Article continues after advertisement
The three students killed were all 9 years old: Evelyn Dieckhaus, Hallie Scruggs and William Kinney.
The adults were head of school Katherine Koonce, 60, a pickleball enthusiast who had told the Nashville Tennessean she added the sport to the school's physical education initiatives; Cynthia Peak, who police said was believed to be a substitute teacher; and custodian Mike Hill, both 61.