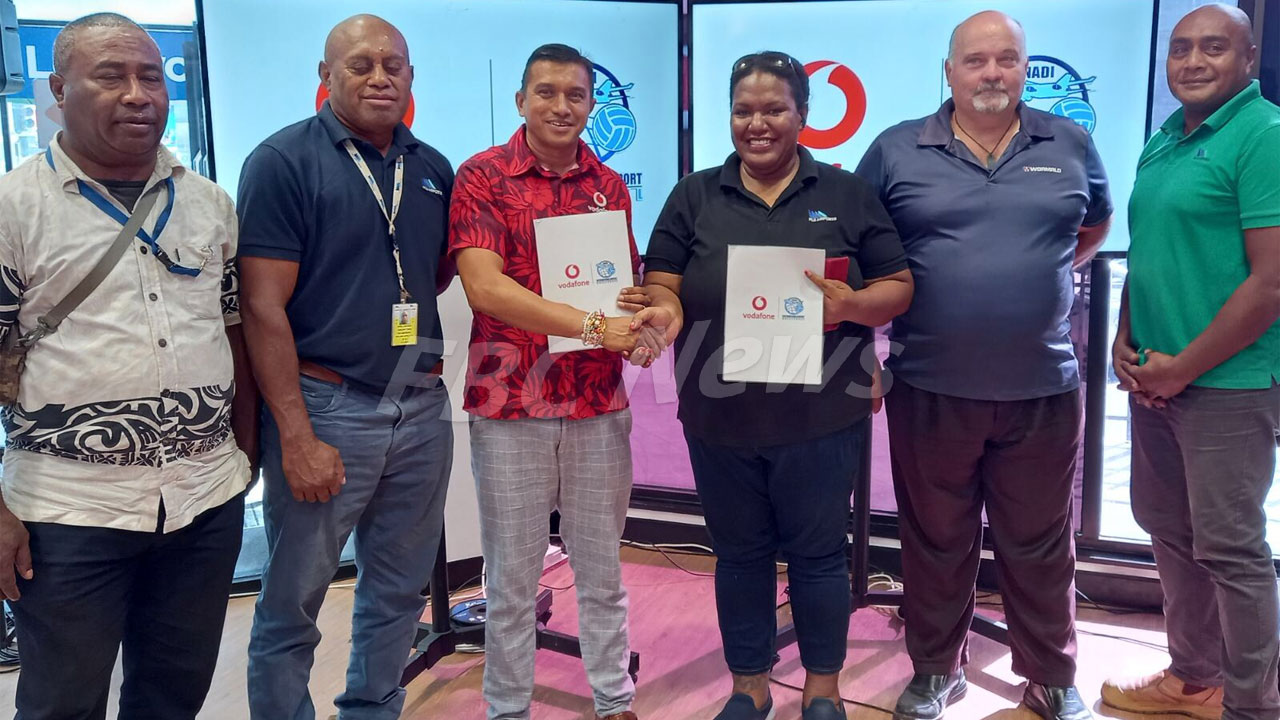 Vodafone Fiji has stepped forward again to sponsor the Nadi International Airport Volleyball Tournament.
Head of Recharge and Distribution, Nilesh Singh says they are contributing $10,000 for the annual event.
The tournament is set to kick off on September 30th and Vodafone's sponsorship serves as a testament to their enduring support.
Article continues after advertisement
Singh adds their contribution extends beyond a monetary one, as they will also provide valuable in-kind support.
The annual event is expected to attract around 50 participating teams.
"Our belief is that this partnership can help businesses forge hearty relationships and provide staff with a chance to represent their teams through the tournament, while co-currently bringing out the Fijian spirit of togetherness, fun through these friendly rivalries."
Nadi International Airport Volleyball Committee's secretary Lele Vereivalu says the tournament started off in 2004 with 16 teams.
Vereivalu says the largest turnout has been over 200 teams from around 90 organizations but due to the pandemic, they had to put a stop.
She adds they are grateful to Vodafone for coming on board.