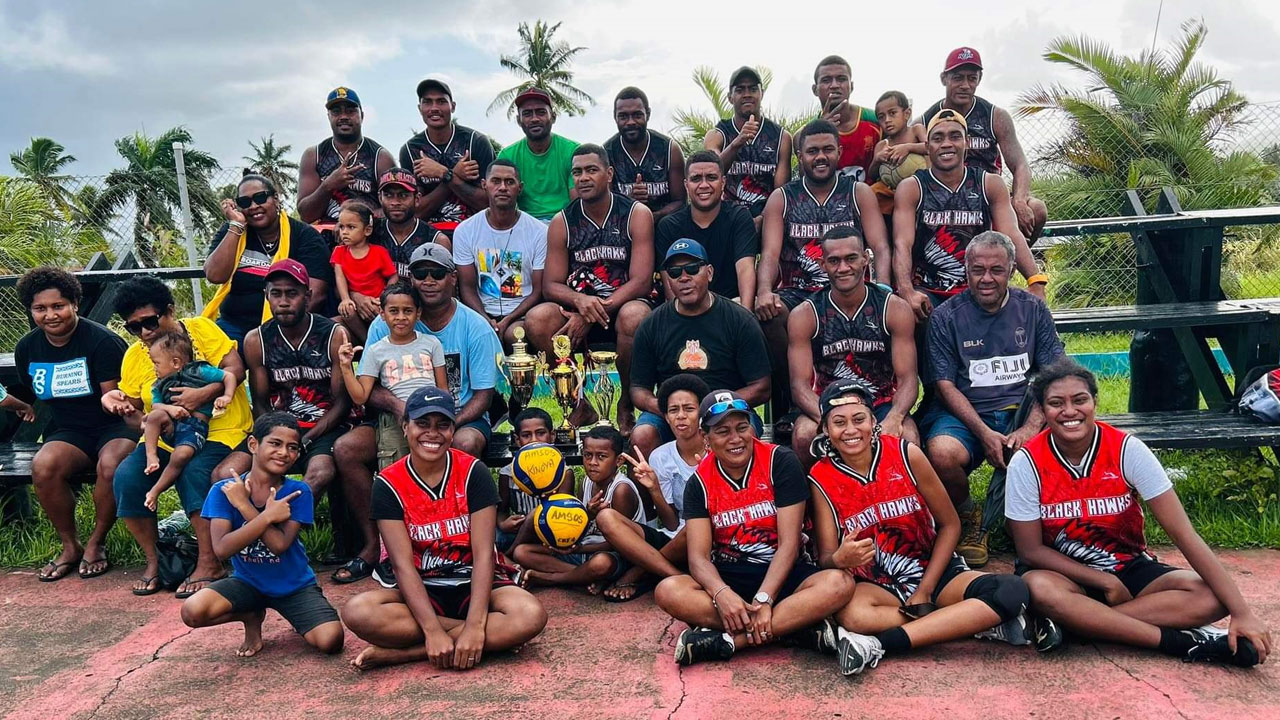 [Photo Supplied]
Despite the lack of financial support and proper training amenities, the Blackhawks of Kinoya have made it an effort to show up.
Most of the players are unemployed and for the past few weeks some of have travelled from as far as Vatuwaqa, even walking sometimes just to make it to training.
The recent wet weather made it difficult for the Blackhawks to properly train as they don't have a hard court, however, they continuously encourage each other that hopefully one day things will get better.
Article continues after advertisement
Blackhawks captain and former national rep Joape Tokalauvere says it's the bond in the team that keeps them together.
"We don't have the proper facilities to use for training especially since the weather is like this. And the court we use for training is like this and it gets really bad when it rains leaving us no choice. It does not dampen our spirit because we believe we serve a living God who can help us with our preparation towards Vanua Challenge."
The team is hoping that one day they'll get a sponsor and help them with finances before and during tournaments.
Blackhawks is one of the teams that'll feature in the Vanua Challenge that starts in Suva today and ends tomorrow.
Eight teams from the West and eight from Suva will battle for top honours in the Vanua Challenge.