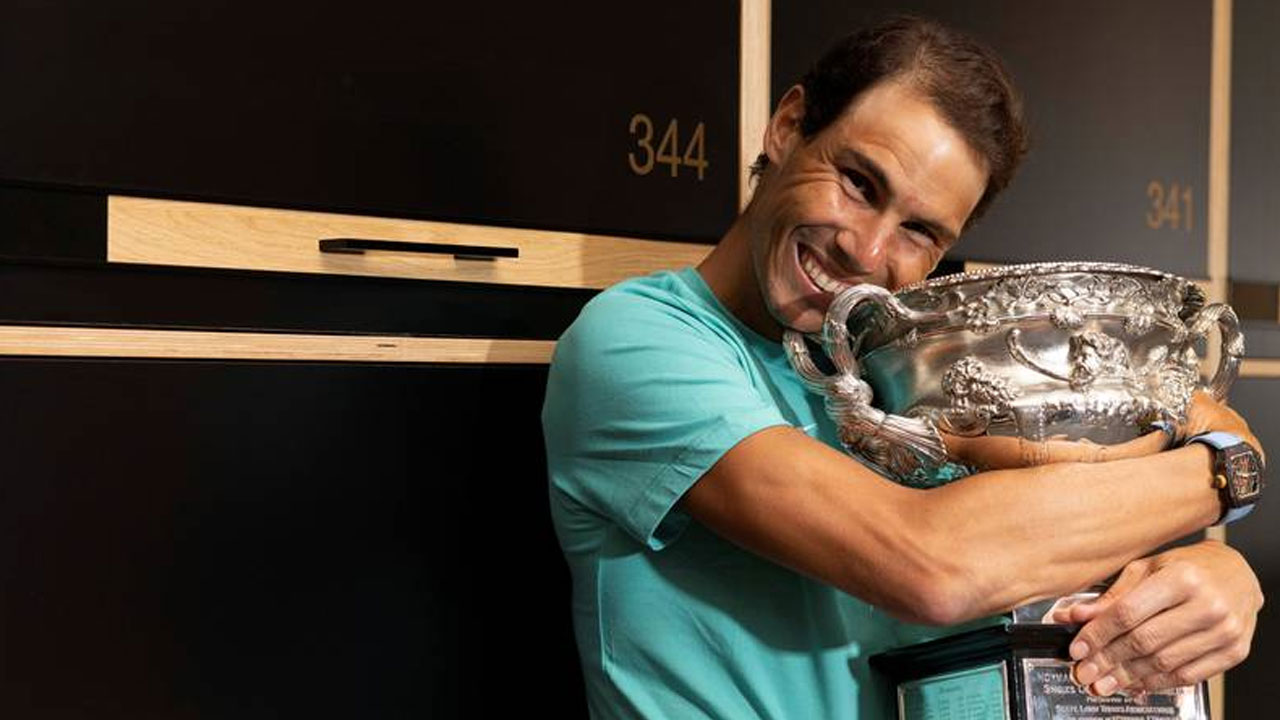 Rafa Nadal poses after the Australian Open final. [Source: 1 News]
Novak Djokovic might be the centre of attention at Melbourne Park but Rafael Nadal is adamant he's ready to defend his Australian Open title in style.
The build-up to next week's Open has largely circulated around nine-time champion Djokovic's return to his favoured slam after his deportation saga last year, along with world No.1 Carlos Alcaraz's withdrawal.
Reigning champion and top seed Nadal is enjoying a more understated final week before kicking off his title defence when he will chase his first grand slam since becoming a father.
Article continues after advertisement