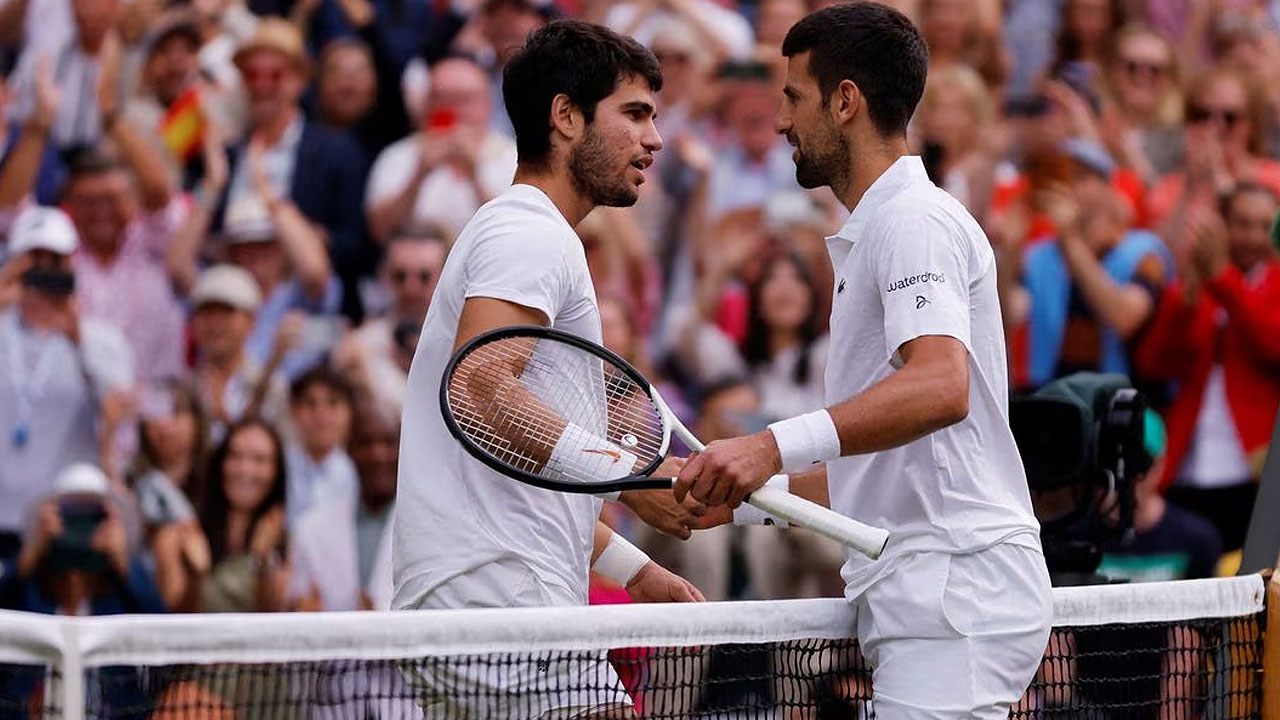 [Source: Reuters]
Novak Djokovic has won three out of the four Grand Slams in 2023 and has no plans of slowing down at 36, but the world number one believes the future of tennis is in good hands with young gun Carlos Alcaraz leading the way.
Djokovic's hopes of winning all four Grand Slam titles in the calendar year were dashed at Wimbledon, where he was beaten in five sets by the 20-year-old Alcaraz with the result being hailed as the changing of the guard in men's tennis.
But the Serbian bounced back to beat Alcaraz in a thrilling final at Cincinnati before going on to claim a record-equalling 24th major at the U.S. Open earlier this month.
Article continues after advertisement
Djokovic and Alcaraz have split their four meetings on tour and the veteran hoped they would continue having matches.