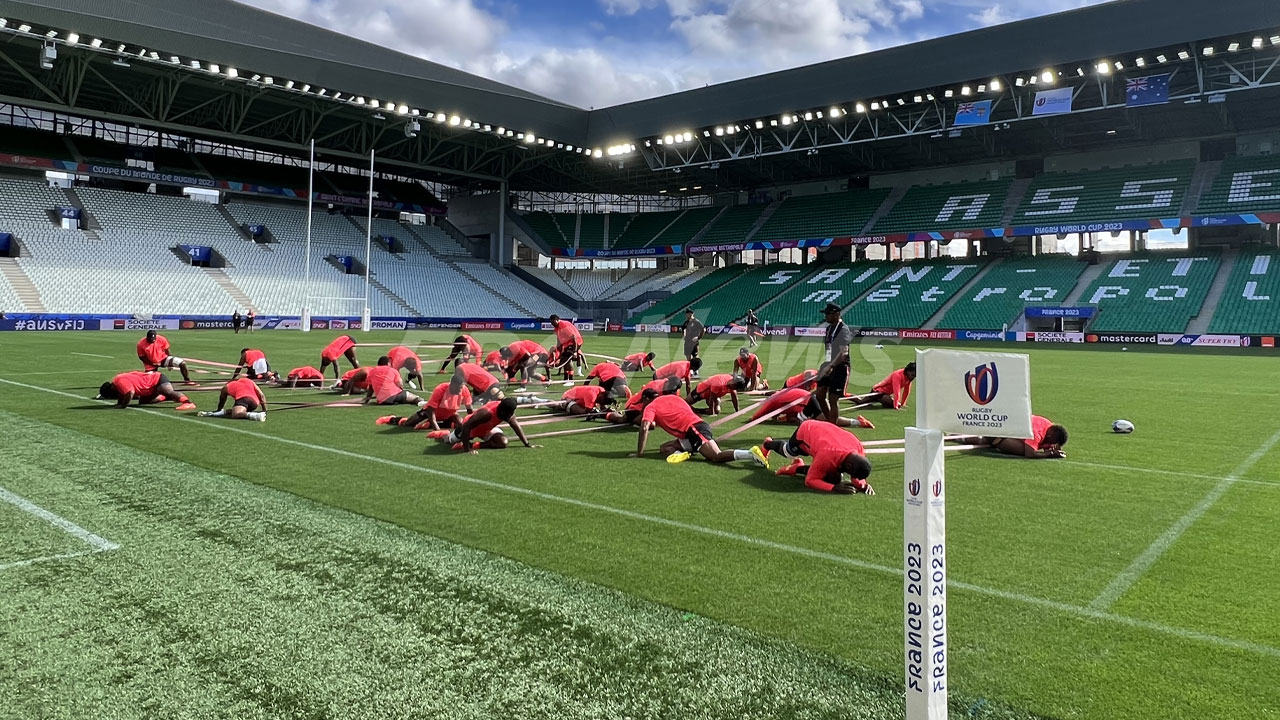 Fiji Water Flying Fijians captain Waisea Nayacalevu says the team will give their best.
The national team is in for a do-or-die match in a few hours when they take on the two-time world champion Wallabies.
Nayacalevu knows the country is behind them and calls for continued support.
Article continues after advertisement
"We ask for your support and your prayers. We will go out there and do our best."
Meanwhile, Head Coach Simon Raiwalui says they will not be kind to their brothers playing on the other side.
"We are proud of all Fijians play around the world. With opportunities, there weren't so many, so some had to go overseas for other opportunities. But we are proud of all our brothers, whether they played for Fiji, Australia or other countries"
Raiwalui is expecting a thriller when the two teams run on the field tomorrow morning.
Fiji will meet the Wallabies at 3.45am.