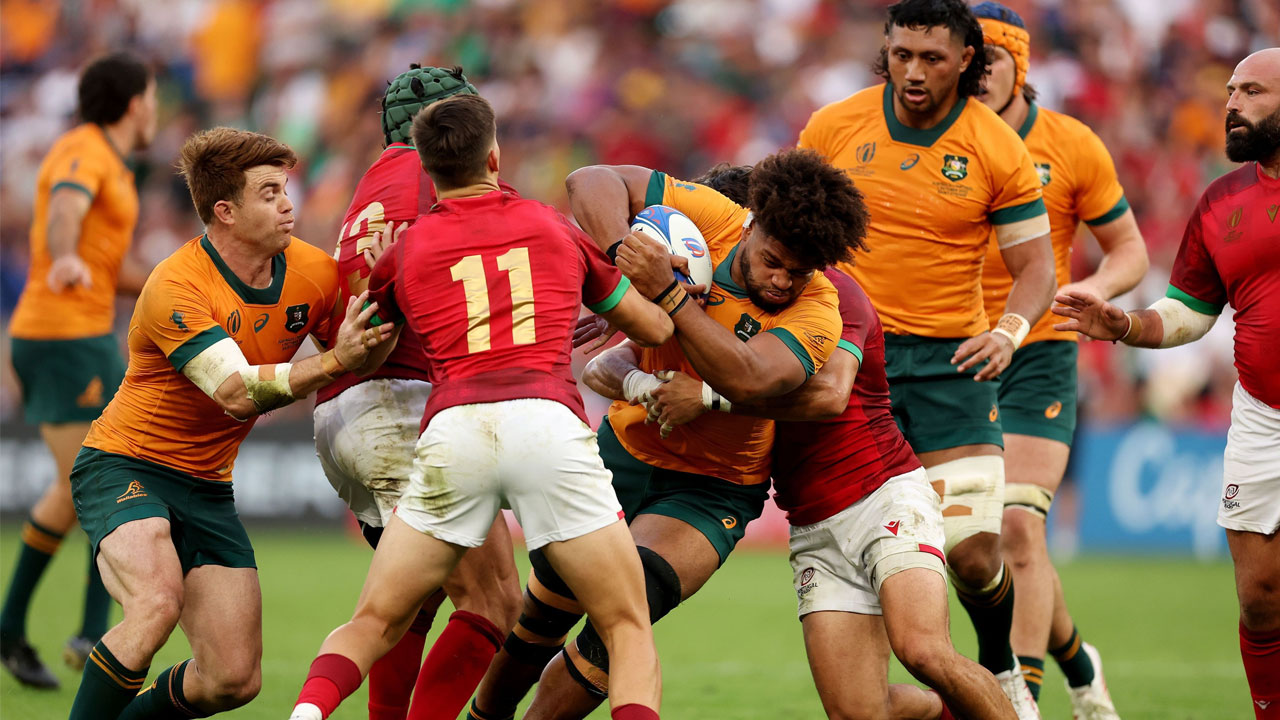 Action from the Wallabies vs Portugal match [Source: Rugby World Cup]
Australia's hopes for Rugby World Cup quarter-finals stay afloat with a 34-14 win over Portugal in their final pool match this morning.
Australia's head coach, Eddie Jones, is satisfied as his team achieved their goal of remaining competitive in the tournament.
Now, the Wallabies are banking on Portugal defeating the Flying Fijians and preventing them from earning a bonus point, in order to keep their World Cup aspirations alive.
Article continues after advertisement
Jones says he will not pre-empt anything about the Flying Fijians and Portugal match.
"We only had one objective this week and that was to be alive and we are still alive. I'm not interested in conjecting about Portugal and Fiji next week as I have said we have one objective and we have achieved that so I'm pleased with the players and they have worked really hard as they have all tournament and they deserve some accolades for their performance today."
With all of their pool matches completed, the Wallabies will be waiting anxiously this week for the Flying Fijians and Portugal clash next Monday at 7am.