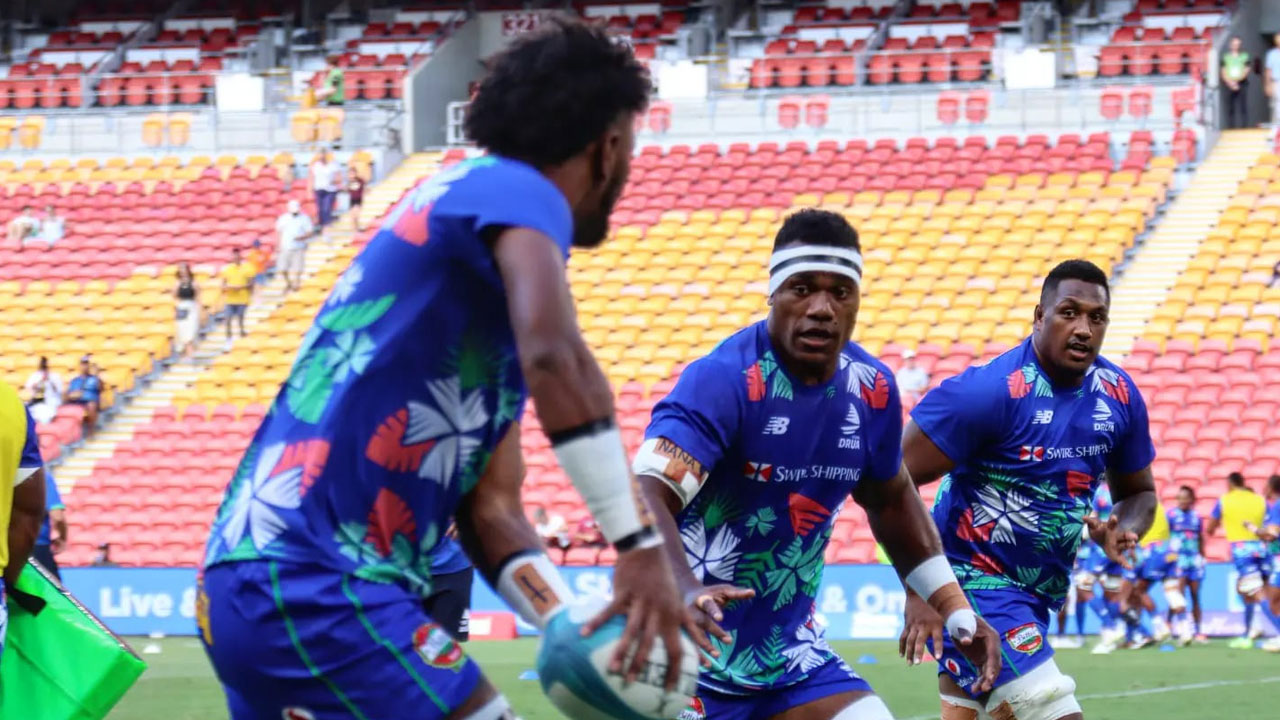 Swire Shipping Fijian Drua skipper Meli Derenalagi admits they weren't focused enough in the first half, and this cost them the game against the Reds in their Shop N Save Super Rugby clash yesterday.
The Reds came out eventual winners, winning 27–24, surviving a Drua comeback in the last 30 minutes of the match.
Derenalagi says they were not concentrating enough in the first 40.
Article continues after advertisement
"Just the lack of focus in that first half and I think that's what cost us. Coming out in the second half we were told to give our all and come out strong."
On the same note, coach Mick Byrne says he was disappointed because he knows the Drua can play the full 80 minutes.
"In the second half we scored that first try and we got down to work. We got back into the game and it would've been nice if it had been like that for 80 minutes because I think the boys are 80 minute players."
The Drua were down 24-3 50 minutes into the match, but they got their act together to score three solid tries.
Ratu Rotuisolia, Kalaveti Ravouvou, and Iosefo Masi scored for the Drua, while Frank Lomani nailed his kicking duties.
Derenalagi says now they will focus on building on the positives ahead of the match against the Highlanders.
You can watch all Drua matches live on the FBC Sports HD Channel.