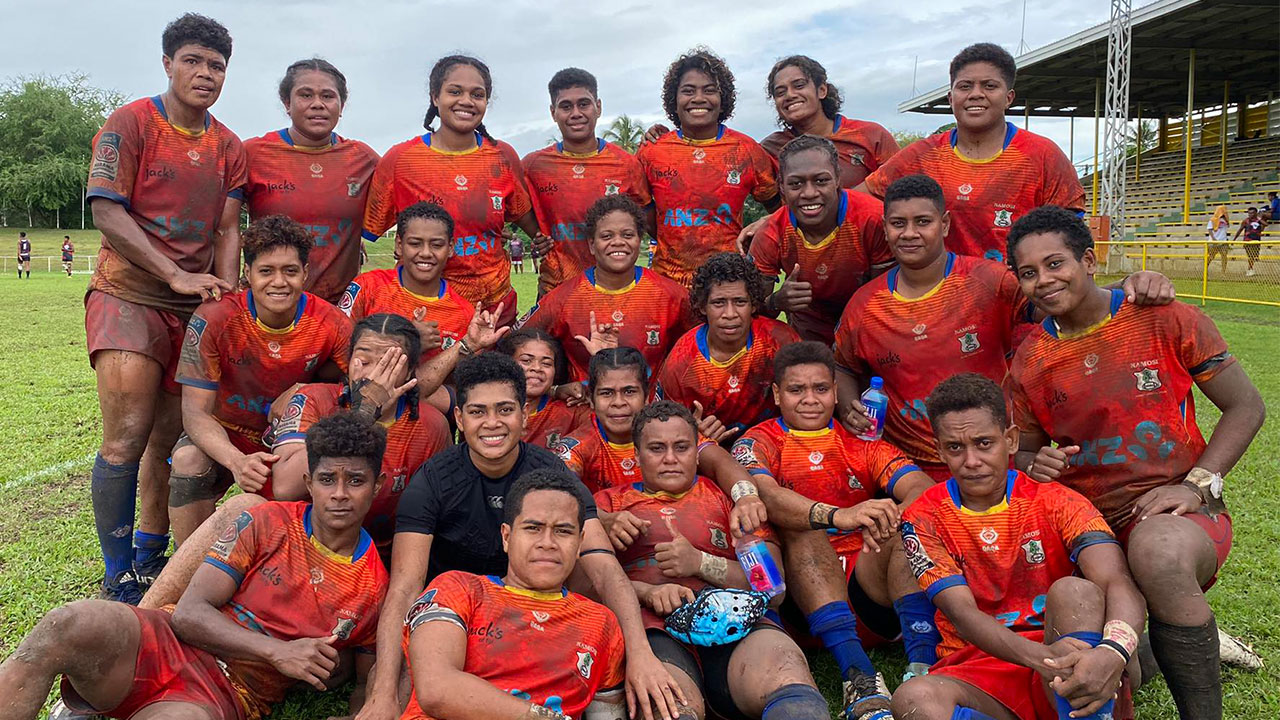 [Source: Photo Supplied]
The Namosi women's side won their ANZ Marama Championship semi-final today for their late coach Elenoa Kunatuba who was laid to rest earlier this week.
It was an emotional moment for the side as they played for the first time without Kunatuba.
Namosi defeated Yasawa 33-26 at Prince Charles Park in Nadi.
Article continues after advertisement
The side had the services of Fijiana 7s reps Rusila Nagasau and Adi Elenoa Naimata.
Both players were instrumental in today's win and scored tries.
Namosi captain Laisani Navukaro says it was tough to come out and play today but they had to do it for the late Kunatuba.
"We are currently going through a tough time and it's not easy for us but we came today to participate and now we have won, all for you coach Noa."
Next weekend Namosi will face Suva in the Marama Championship final.
The capital city side thumped Navosa 48-5 in another semifinal.
In the Under-19 final, Suva faces Nadi.