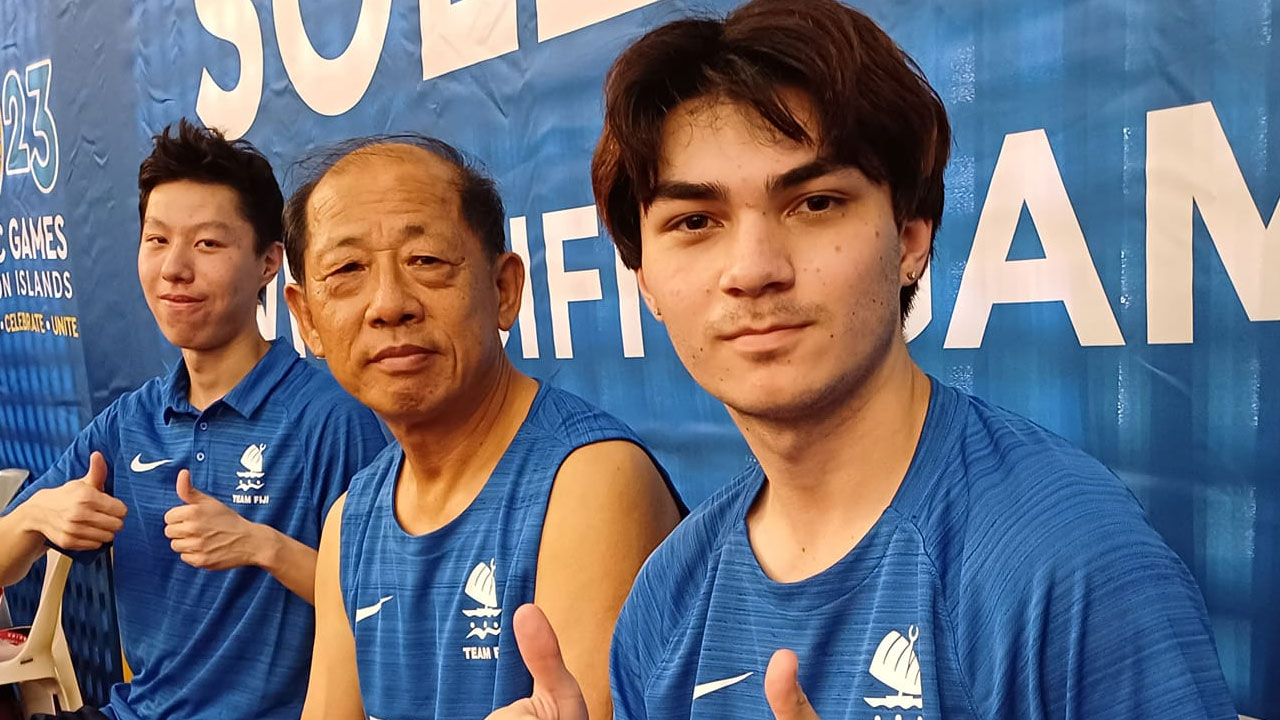 Table Tennis star Joshua Yee [front] [Source: Team Fiji/Facebook]
Table Tennis star Joshua Yee remains optimistic about his team's outing at the Pacific Games.
The 21-year-old has been playing a pivotal role in the team.
"So far the competition is going good. Hopefully we get good results going forward."
Article continues after advertisement
The Fiji men's side defeated Palau 5-0 in their first pool game before they fell short to Papua New Guinea 4-1.
Click Here for more on Pacific Games