Netball
Netball Fiji names 24-member extended squad for World Cup
January 27, 2019 6:12 pm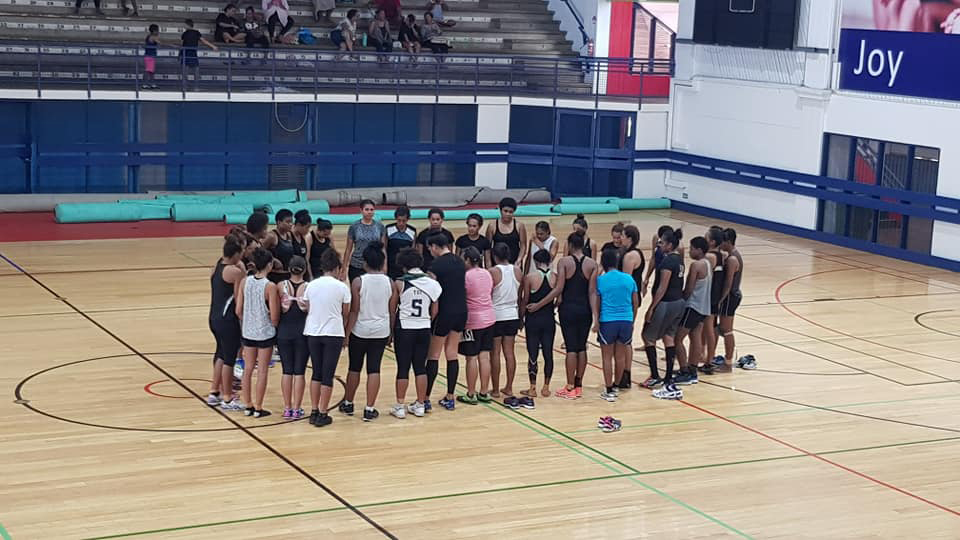 [Source: Netball Fiji]
Netball Fiji has named some of its seasonal players in its 24 member extended squad for the Netball World Cup in July.
The squad sees the return of sharp shooter Taraima Mitchell, Unaisi Rauluni, Nina Cirikisuva and veteran defender Matila Waqanidrola Waqawai.
New Zealand- based Jacinta Lal, Ana Moi and Australia's Tanisha Hunt, Grace Korovata, Caitlyn Fisher plus Adi Bulakoro AND Alisi Nawele from the UK are the overseas based players named in the team.
Meanwhile, the final squad will be announced in June.
The Netball World Cup will be held from the 12th to the 21st of July in the UK.
The list of the squad selected following the trials yesterday:
1. Taraima Mitchell
2. Matila Vocea
3. Laisani Waqa
4. Maliana Rusivakula
5. Unaisi Rauluni
6. Lydia Panapasa
7. Alisi Nawele (UK)
8. Maria Rusivakula
9. Caitlyn Fisher (Aust)
10. Nina Cirikisuva
11. Asilika Sevutia
12. Alisi Galo
13. Verenaisi Sawana
14. Mereani Tuwai
15. Jacinta Lal (NZ)
16.Tahisha Hunt (Aust)
17. Ana Cagi Moi (NZ)
18. Elenoa Gukirewa
19. Matila Waqanidrola Waqawai
20. Episake Kahatoka
21. Ema Mualevu
22. Merelita Waqanidrola
23. Adi Bolakoro (UK)
24. Grace Korovata (Aust)