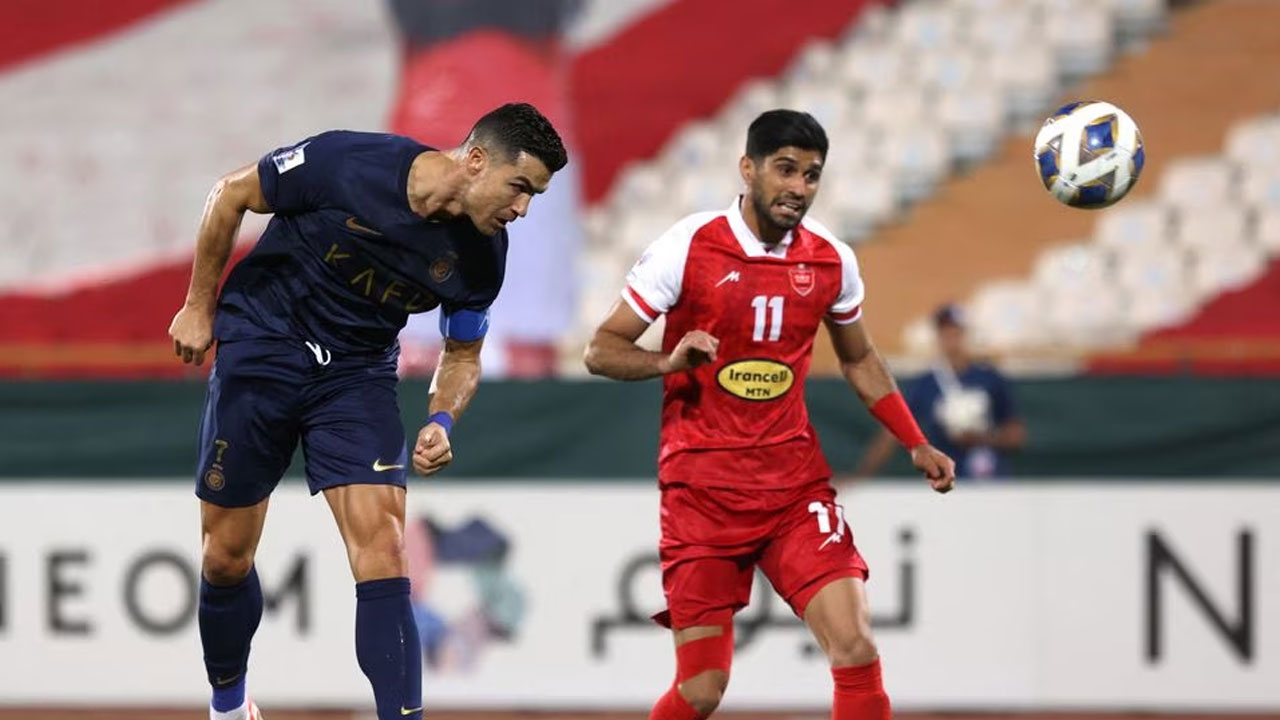 Al Nassr's Cristiano Ronaldo in action with Persepolis' Daniel Esmaeilifar Majid Asgaripour [Source: Reuters]
Cristiano Ronaldo's Al-Nassr made their numerical advantage count against 10-man Persepolis in Tehran's empty Azadi Stadium as the Saudi Pro League side kicked off their Asian Champions League campaign with a 2-0 win over the Iranians.
The game was played in an empty Azadi Stadium as a ban imposed on Persepolis by the Asian Football Confederation two years ago was enforced, depriving thousands of fans who have followed Ronaldo since his arrival in Tehran from attending.
Victory came after the hosts had Milad Sarlak sent off for a second bookable offence seven minutes into the second half when the Iranian stepped on Ronaldo's foot during a midfield tussle.
Article continues after advertisement
Ten minutes later the former Real Madrid striker released Marcelo Brozovic into the penalty area to unlock the stubborn hosts, with Abdulrahman Ghareeb scoring the opener through a deflected strike from the Croatian's cutback.
Mohammed Qassem doubled Al-Nassr's lead in the 72nd in the Group E encounter as he lashed his shot into the roof of Alireza Beiranvand's net from a tight angle on the left to seal the win.
"It was a good game, even though the first half was a little bit difficult for both teams," said Al-Nassr forward Sadio Mane.
"We played good in the second half, we created some chances and we scored two goals and I think we deserved to win tonight."