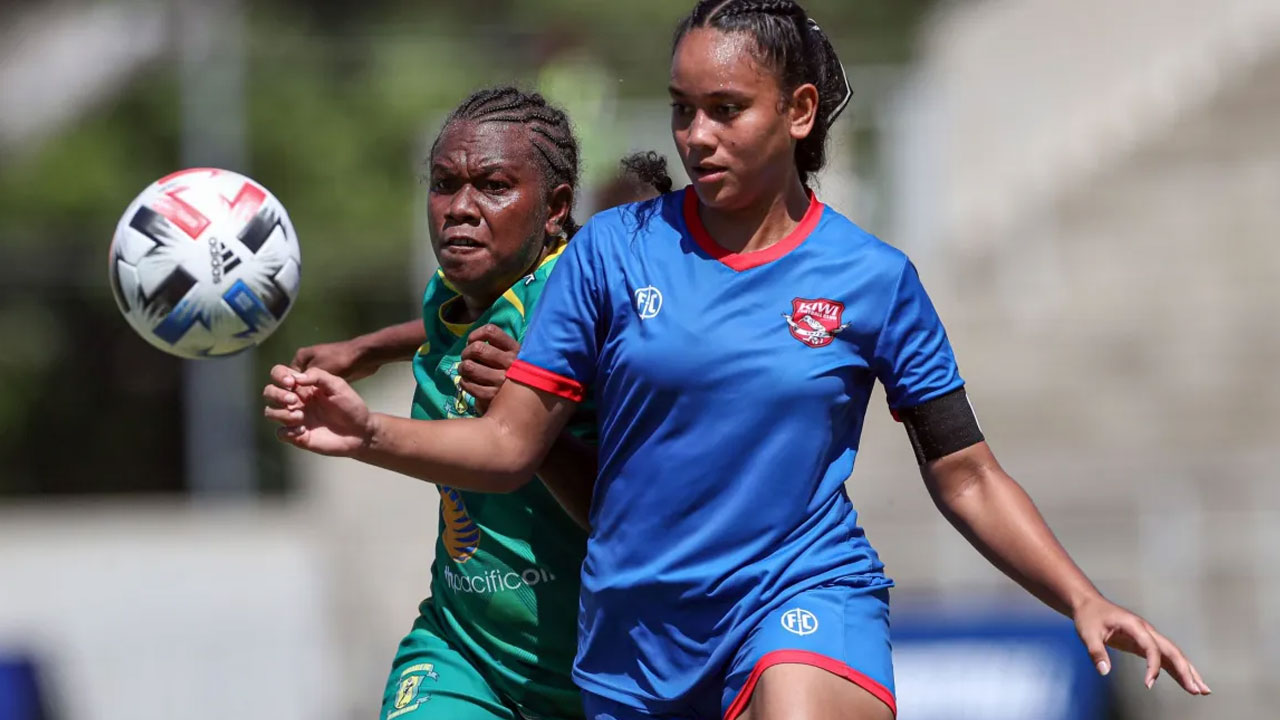 [Source: OFC Oceania Football]
13-year-old Florencia Kalifa has delivered a magical moment in the inaugural OFC Women's Champions League in Papua New Guinea.
The youngest player in the tournament tapped in for Kiwi FC's first goal of their campaign as the underdogs looked on course for a monumental upset over Solomon Islands' Koloale FC.
But Merina Joe's 73rd minute equaliser spared Koloale's blushes somewhat and substitute Donna Kairi scrambled home the winner six minutes from full-time to complete a 2-1 victory.
Article continues after advertisement
The day however will belong to Kalifa who turns 14 soon after the tournament finishes. A powerful free kick from Hana Malo Vaga bounced back off the left-hand post in the 56th minute and Kalifa was on hand to knock the ball into the back of the net.
Coming off 6-0 and 9-0 drubbings respectively by Labasa Women FC and Hekari United, Kiwi FC's celebrations when they took the lead were understandable.
Koloale, who had scored a last-minute winner to beat Labasa FC in their opening match, relied heavily on the individual brilliance of their talisman, playmaker and captain Ileen Pegi who came close to open the scoring on several occasions in the first half.
But she was also guilty of poor decisions at times, taking the shot when there were players unmarked in better positions.
The match was a dramatic improvement from the Samoan side who twice came close to scoring their first goal of the tournament in the opening spell. First Autaele Tafafa Taavao forced a good save from Sylvester Maenu'u in the Koloale FC goal in the 22nd minute after a strong run down the right.
Four minutes later Kiwi FC forced Maenu'u into another save and their first corner of the match.
Player coach Leti Tamasese had been forced to come into the midfield earlier than she would have liked, coming off the bench for an injured Suitupe Tafafa in the 23rd minute and competed valiantly until the final whistle.
Meanwhile, Labasa FC will face AS Academy Feminine at 7 tonight.