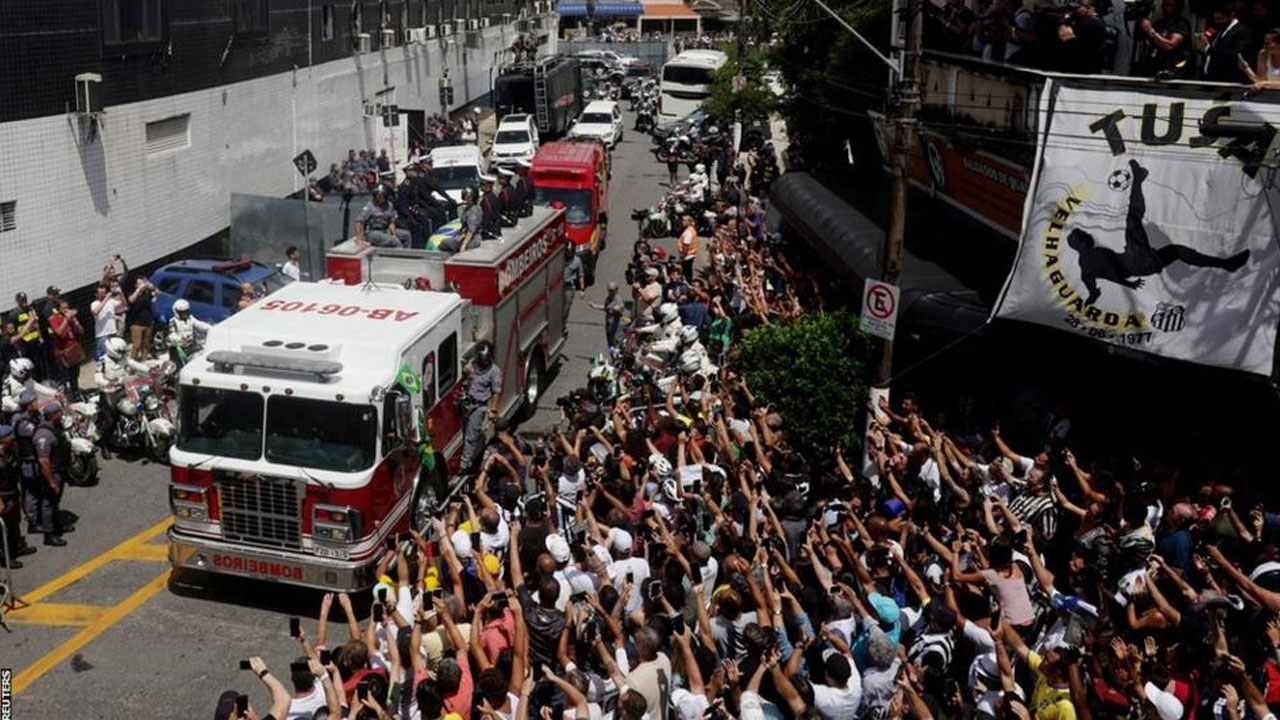 [Source: BBC]
Pele's coffin was paraded through Santos on a fire truck as is the Brazilian tradition, while fans accompanied the cortege chanting "Pele, 1,000 goals".
Hundreds of people waved huge banners and were wearing the number 10 jersey he made so famous.
This was a day of mourning for the man Brazilians call their King, but it was also a moment to celebrate him.
Article continues after advertisement
There was joy and happiness on the streets that Pele was and will always be, Brazil's biggest source of pride.
Deofilo de Freitas was first in the queue at the stadium on Tuesday and saw the procession today to say his final goodbye.
He says Pele was one of us in that apart from being the best player in the world, he was also a marvelous human being.
Santos FC, where Pele spent the majority of his club career in a tweet says their eternal King Pele says goodbye in Vila Belmiro, his home, with his people.