[Source: Netball Fiji/ Facebook]
Netball Fiji has partnered with Australia Netball to provide coaching courses for 17 local coaches.
These coaches underwent foundation coaching courses for two days, earning their foundation coach accreditation.
A coach from Savusavu Netball, Sulueti Veiba, highlighted the importance of such initiatives in nurturing netball talent from the grassroots level.
Article continues after advertisement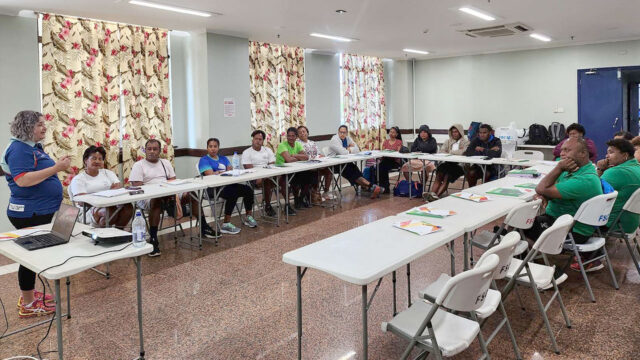 [Source: Netball Fiji/Facebook]
Veiba believes that the course will not only help them develop their teams, but also elevate their calibre and ignite competitiveness within the country.
Coaching facilitator from Netball Australia, Karen Topp, aims to extend and enhance the skills of these coaches, making them better coaches in their clubs and associations.
Topp is confident that these coaches will be able to upskill their players with the knowledge acquired from the program.
The courses took place from the 11th to the 13th of this month.