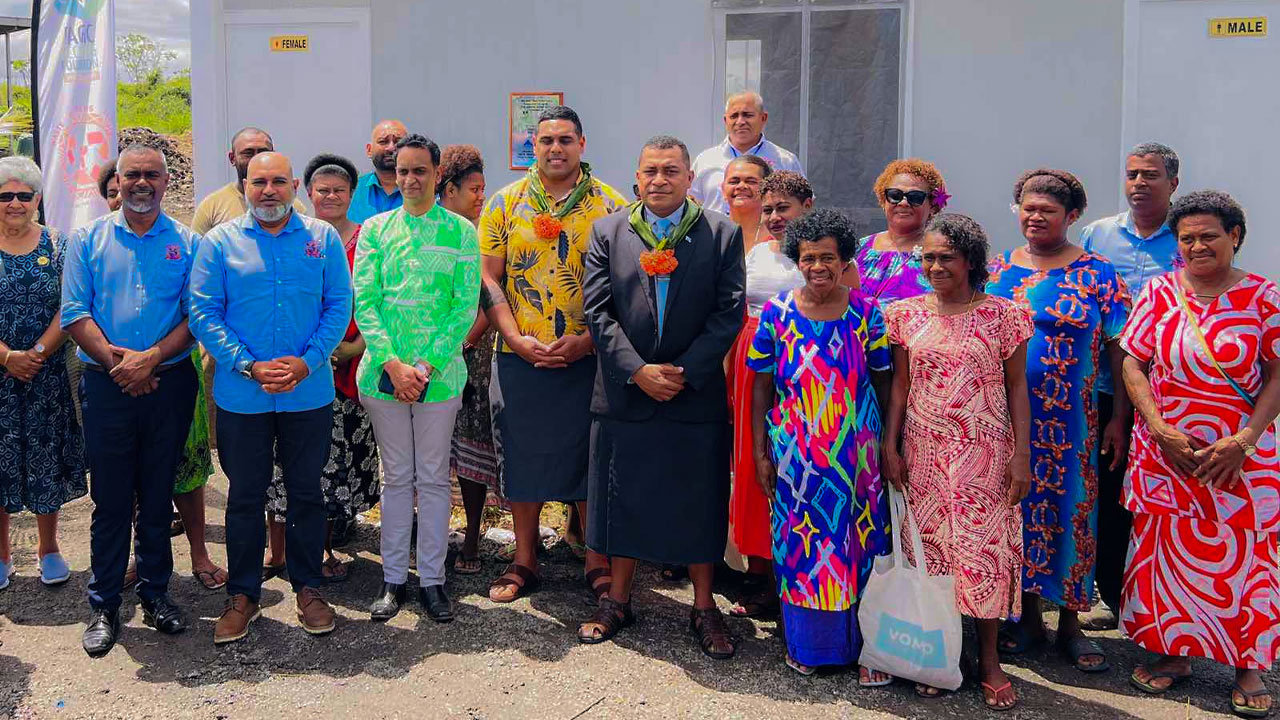 [Source: Supplied]
Over 60 Collection Pillars of Recycling (CPR) who engage in informal waste picking at the Vunato dumpsite in Lautoka now have a reason to smile.
This is after they were given the keys to their newly completed washroom, kitchen, and storage facility, which is set to enhance the work they do.
CPR worker Maria Kalara expressed her gratitude for the newly constructed amenities, stating that this project would not only enhance their working conditions but also bring a sense of dignity to the community.
Article continues after advertisement
Minister for Local Government, Maciu Nalumisa, highlights the vital role that CPR workers play in the waste management sector, particularly in reducing the carbon footprint and combating climate change in the long run.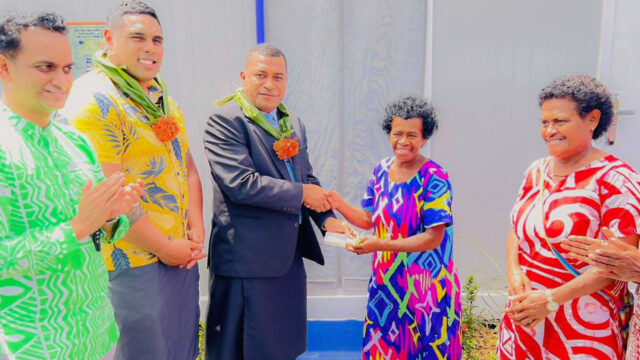 [Source: Supplied]
He emphasizes the importance of recognizing and supporting the informal waste picking community, which contributes significantly to the sustainable management of waste.
"When better organized and formally integrated into recycling systems, this can increase the contribution to environmental protection."
Founder of PRF (Pillars of Recycling Foundation) and CEO of Waste Recyclers Fiji Limited, Amitesh Deo, says the workers would no longer need to resort to using the bush as toilets or miss their meals due to a lack of proper facilities.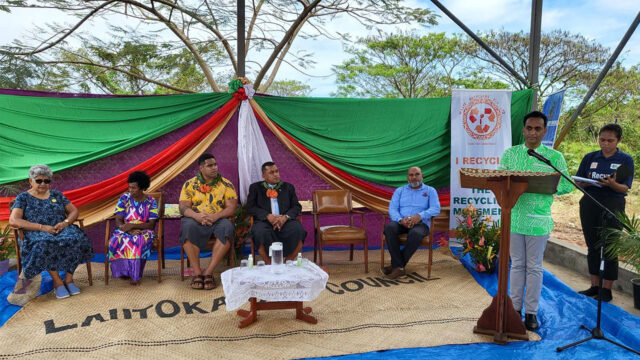 [Source: Supplied]
He adds that this new washroom and kitchen will ensure their comfort and dignity while they carry out their essential work.
The Vunato rubbish dumpsite serves as a critical hub for solid waste disposal, receiving approximately 70-80 tons of solid waste daily.
Moreover, the facility plays a pivotal role in catering to the waste management needs of Nadi and the surrounding outer islands.
The project was developed by the Pacific Recycling Foundation (PRF) and Waste Recyclers Fiji Limited (WRFL) in partnership with Lautoka City Council and RC Manubhai, after receiving a grant award from the Australian Government through its Direct Aid Program.