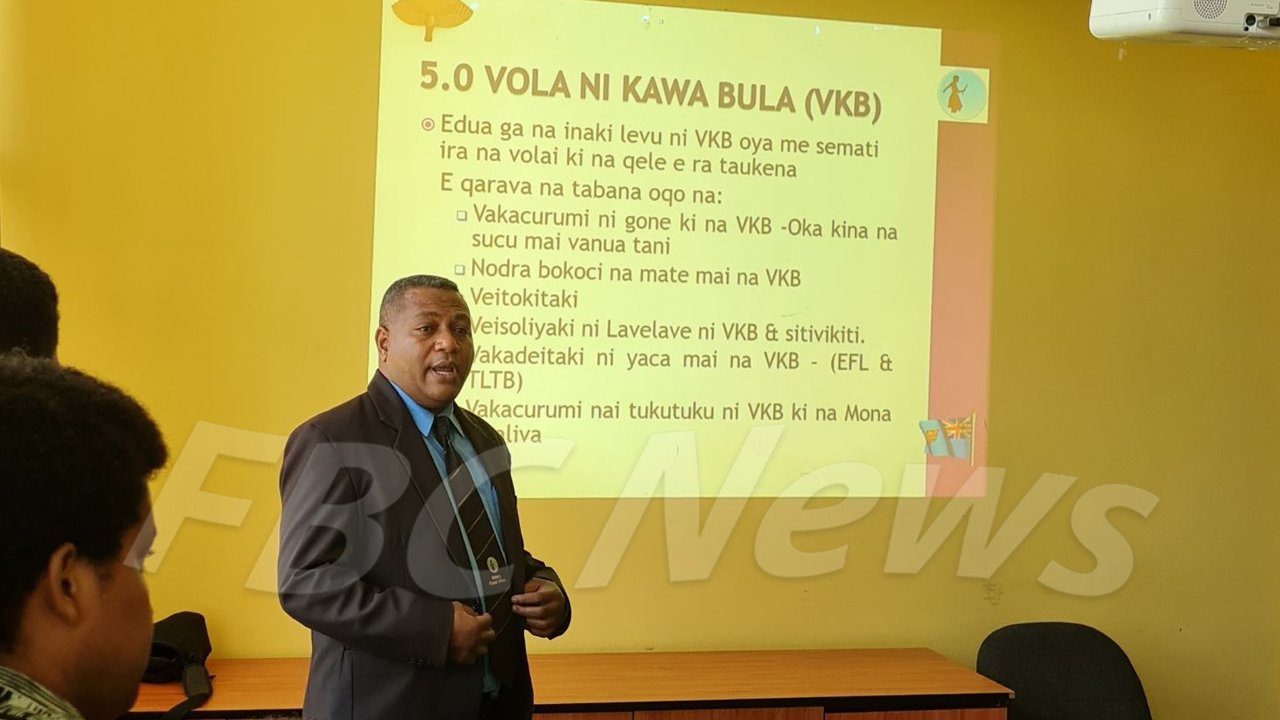 The Vola ni Kawa Bula (VKB) is safely protected and secured at the Ministry of iTaukei Affairs.
This was confirmed by Administrative Assistant Kitione Vesikula from the Department of iTaukei Lands and Fisheries Commission during the media tour yesterday.
Vesikula says there is a backup database available at the Ministry in case it is lost from the system or a physical record is missing from where it is kept.
Article continues after advertisement
"One of the main concerns that many would always ask is, if it's lost, how can it be revived?" "Well, there is a database available where all this information is recorded."
Fijians are also reminded that there is always a copy of VKB available in their provincial office, where they could access every piece of information if the need arises.
The VKB is now computerized with a physical record, and it could be entered from individual provincial offices rather than coming to Nasese like before.