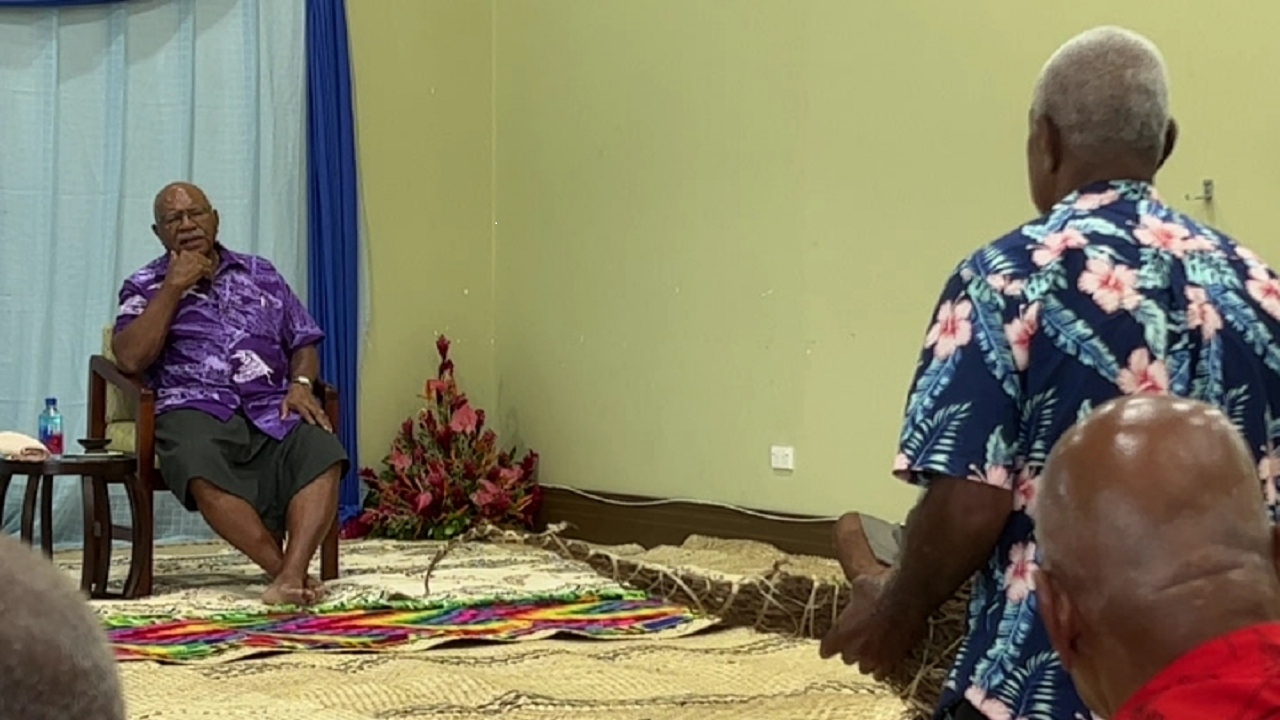 The chiefly village of Bau paid a courtesy visit to Prime Minister Sitiveni Rabuka at the Great Council of Chiefs complex yesterday.
This follows the Prime Minister's visit to the chiefly village late last year.
Rabuka says this has further strengthened the ties between Bau and the government.
Article continues after advertisement
He says the visit has also provided moral support to the government.
"It was just a Chiefly visit for moral support from the chiefly family of Kubuna and Bau. It was very encouraging, they were just reciprocating the visit I paid to them before I went to Vanua Levu."
Rabuka says this has also strengthened their calling to serve Fijians.
He encouraged the continuation of this tradition to maintain their ties.
Sitiveni Rabuka received well wishes on taking up the role of Prime Minister, from Ratu Epenisa Cakobau and the people of Bau.
The Prime Minister also wished them and other Fijians well.