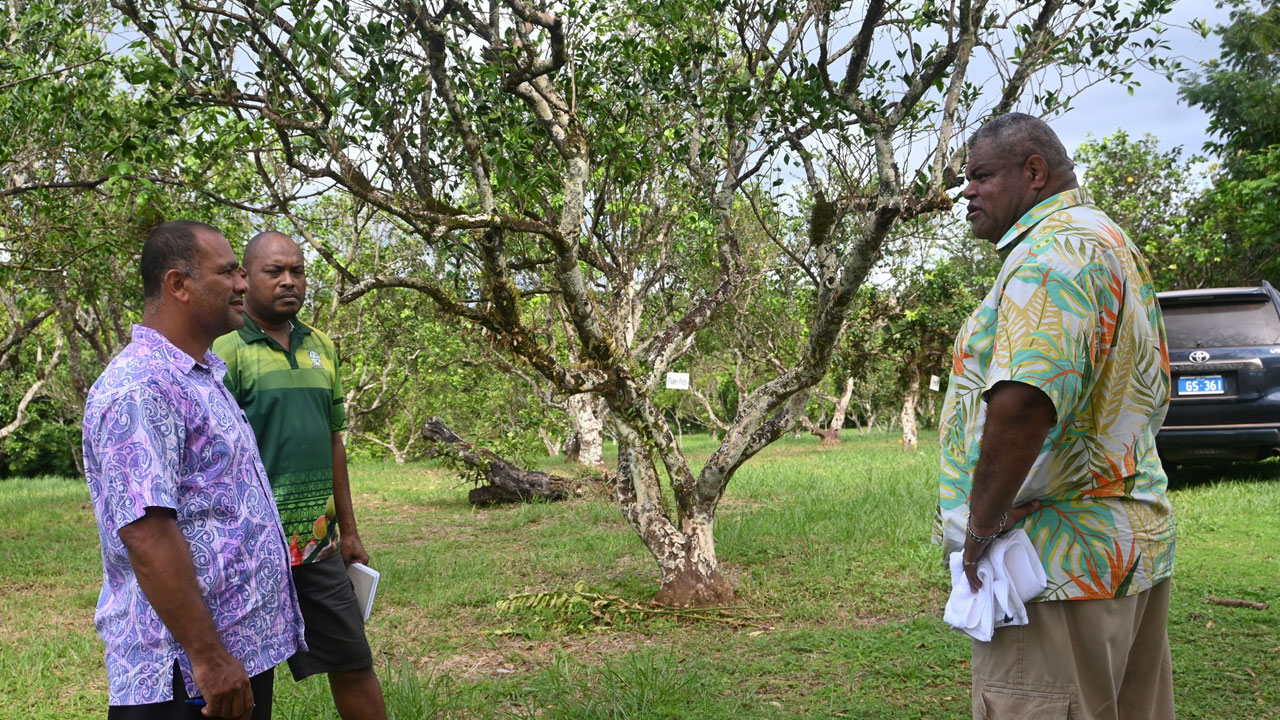 Vatimi Rayalu [right] during his northern tour [Source: Ministry of Agriculture and Waterways Fiji/Facebook]
The Agriculture Ministry feels there are untapped potential in the Agriculture sector in Taveuni.
This was highlighted by the Minister Vatimi Rayalu while touring Taveuni last week.
Rayalu says Taveuni is driven economically and the Agriculture sector has seen a great potential for income generating activities in the garden island.
Article continues after advertisement
"Taveuni was driven commercially and i saw the drive by our commercial farmers when i paid my visit here. I learnd from that commercial drive."
Rayalu says the sector while working to grow should also consider the impacts of climate change amongst other issues.
He says the right skills sets and resources, the sector will thrive to help the economy.
The Agriculture Ministry continues to explore new ways to help the sector increase production, ensure its sustainability and helps in the economic recovery.