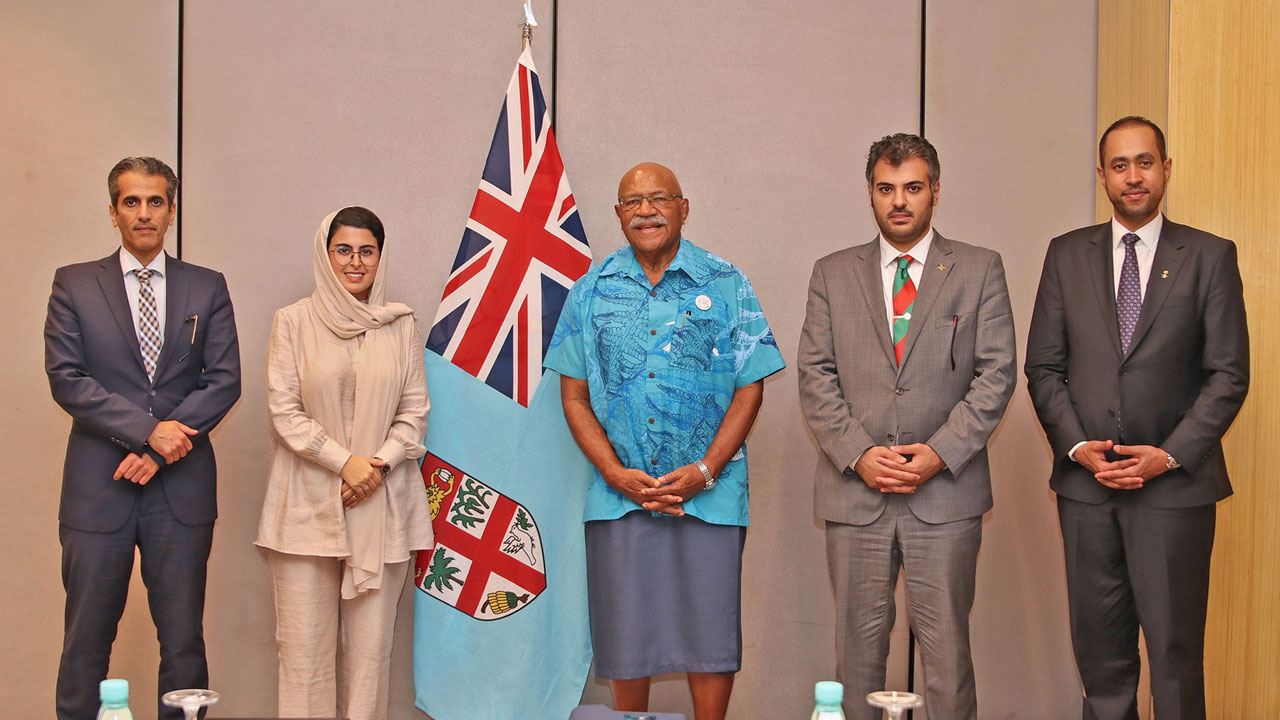 Prime Minister Sitiveni Rabuka with the Saudi Arabia delegation [Source: Fiji Government]
A Saudi Arabia delegation is currently lobbying the support from leaders of the Pacific Island Forum in trying to host the World Expo Conference in 2030.
This was confirmed by Prime Minister and PIF Chair Sitiveni Rabuka who met the delegation yesterday.
Rabuka says the side meeting with the Saudi Arabian was what they anticipated and that was for regional leaders to support their bid in hosting the major event.
Article continues after advertisement
"We would rather talk about it as a regional position, the group position and then we will continue because both have interest here both have a close association with some of the members of the forum so we would like to make sure we are not speaking out of terms if we have a bilateral position of unilateral position with them it's got to be a joint position."
There are currently four other countries bidding to host the conference and they include Russia, South Korea, Italy, and Ukraine.
The delegation who are currently at the PIF is expected to comment later.