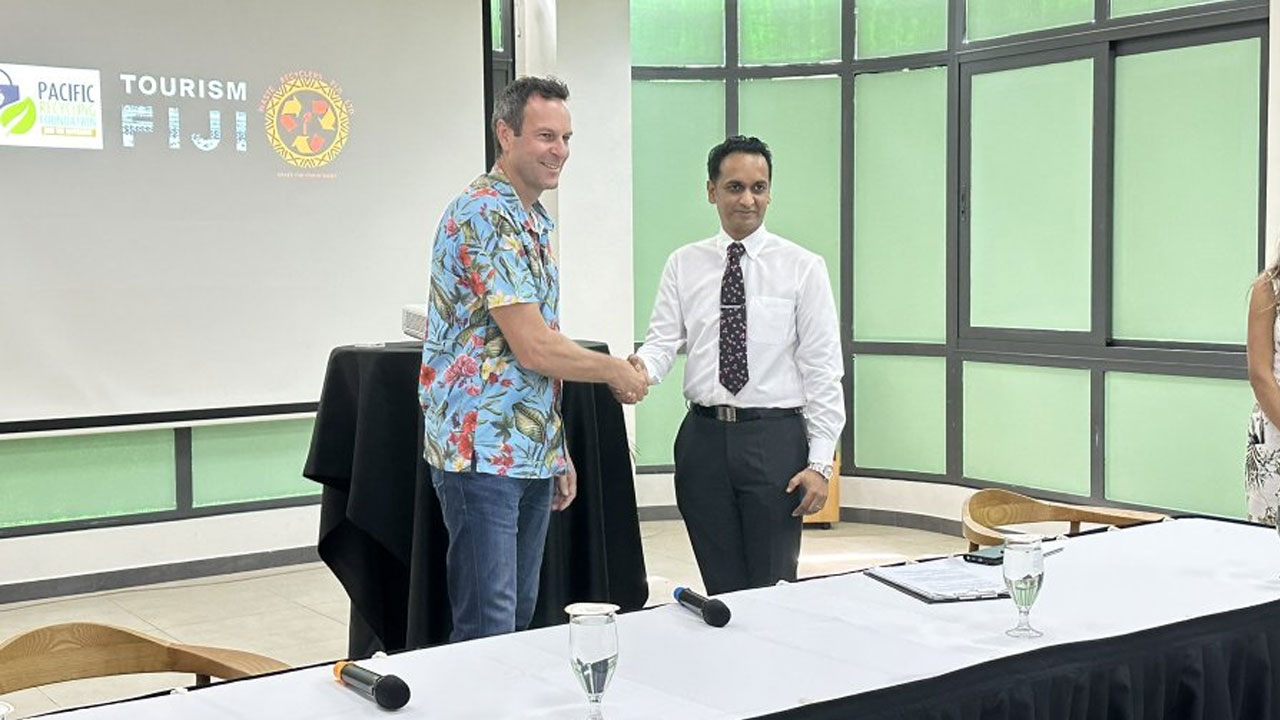 [Source: Brent Hill/Twitter]
A number of resorts have banned the single use of plastic products as it poses serious environment threat.
The data from a three-year "Pacific Waste Free Islands" project in 2019, revealed that around 19,667 tonnes of plastic material was imported into the country and from these 4880 tonnes was leaked into the environment.
It also revealed 13 percent of tourism waste was plastic.
Article continues after advertisement
Tourism Fiji Chief Executive Brent Hill says those involved in the tourism industry have also started to make efforts to conserve the environment.
"We're also seeing a number of resorts that have moved to ban single use. So we've now got a lot of product where they've got you know that give you a water bottle at the start and then you can you can refill from there. So ensuring that that goes through, the other thing that were working on with a number of our resorts , putting out some of those bins that actually encourage people to choose the right bin of where to put their waste. So I think that visibility of recycling in the industry is really important."
Hill adds more can be done.
"What we are trying to encourage is visibility of those programs especially some of those high traffic areas you know in Suva, in the West. If you have visibility that's the real key that we are seeing in the western countries is that when you have visibility of different bin than people know where to put their waste so that's something we are trying to encourage."
Meanwhile in light of the Global Recycling Day on March 18th, Fijians have been encouraged to look for sustainable alternatives to single-use plastics, such as taking reusable bags for shopping, investing in reusable water bottles, or taking reusable cups to coffee shops.