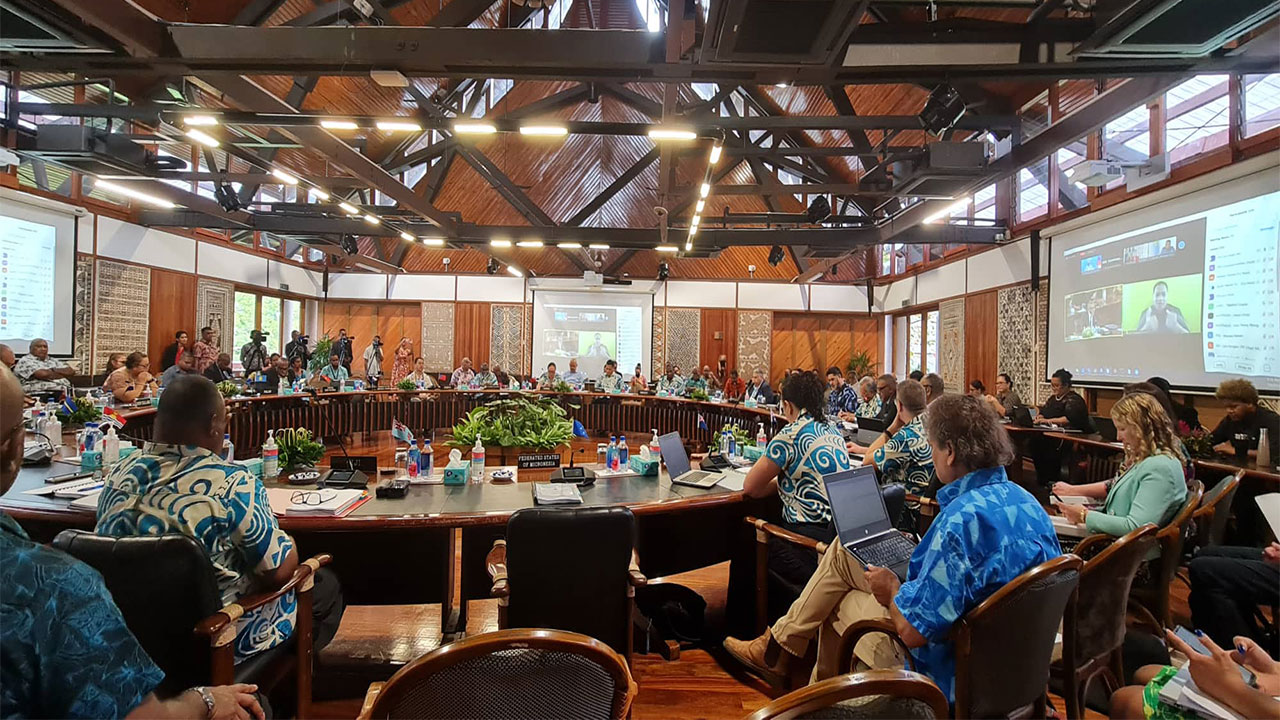 [File Photo]
Prime Minister Sitiveni Rabuka says he remains committed to working closely with Pacific Islands Forum leaders as he looks forward to welcoming them to Fiji next week to celebrate the dawn of a new era.
Rabuka highlighted this briefly while addressing the regional leaders attending a summit in Pohnpei, the Federated States of Micronesia.
The PM and PIF's chair delivered a statement virtually on Pacific solidarity.
Article continues after advertisement
He stressed that as the chair of the Forum, he returns to this leadership role as the oldest leader-in-office regionally, which means he does not have the luxury nor the flexibility to make mistakes.
Rabuka adds that it also means that he brings a depth of experience and learnings he accumulated over the years on the Pacific way of leadership.
In the Pacific, Rabuka states that we share common underlying values built around our people, communities, r cultures, and traditions that form our identity as Pacific people.
Like many in the Pacific, Rabuka also highlighted that he followed with regret the impasse in the Pacific Islands Forum over the last two years.
He says he regretted that no political effort was invested in resolving this impasse when it first transpired.
Therefore, when he assumed the role of the Forum chair last December, Rabuka said he undertook to do everything in his power to find a resolution.
Rabuka affirms that the solidarity as a Forum family is restored.
In addition, Rabuka states that the Micronesian region continues to be trailblazers and leaders in climate and ocean advocacy and the largest custodians of our Blue Pacific.
The PM states that the talk on Pacific Way confirms unity through our uniquely shared cultures and traditions.
Rabuka has wished the Micronesian leaders the best for their deliberations and welcomed an update on the outcome of their discussions to prepare for the 2023 Forum Special Leaders Retreat in Fiji next week.